Smith valve interlocks
Smith interlocks effectively improve employee safety, protect your plant and equipment and reduce the risk of damage to the environment.
Ensure a safe sequence of your valve operations.
Improving process safety
Historically you use a Permit to Work (PtW) and documented instructions to control the sequence of process activities. However, this system is hostage to 'human factor' distractions. Operators can fail to interpret instructions correctly or ignore the system, which could lead to industrial accidents. Smith interlocks are simple, mechanical devices, which you can customise to implement a safe sequence of operation in any process activity.
Request brochure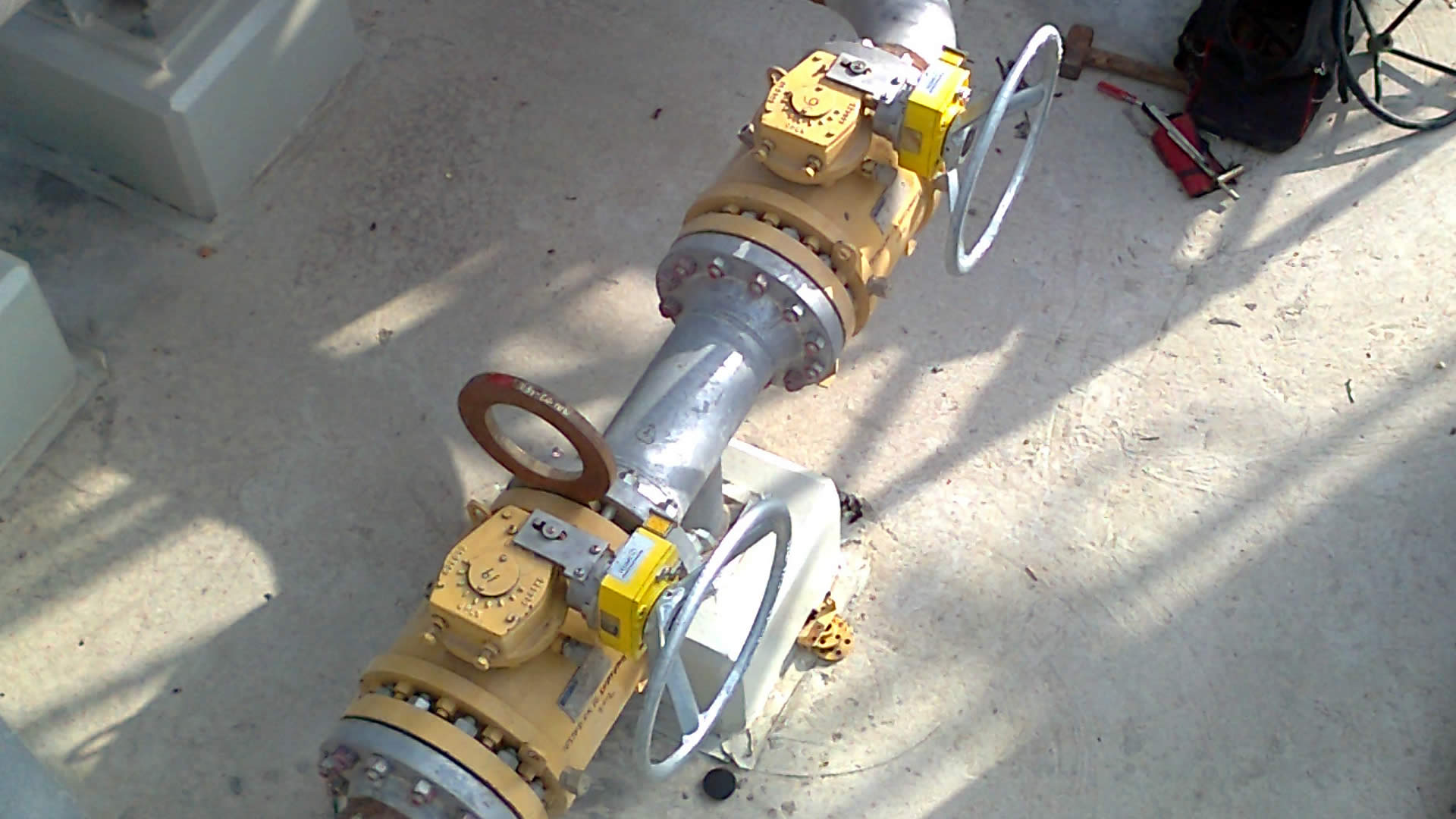 Get your Smith interlocks offer
Mechanical valve interlock types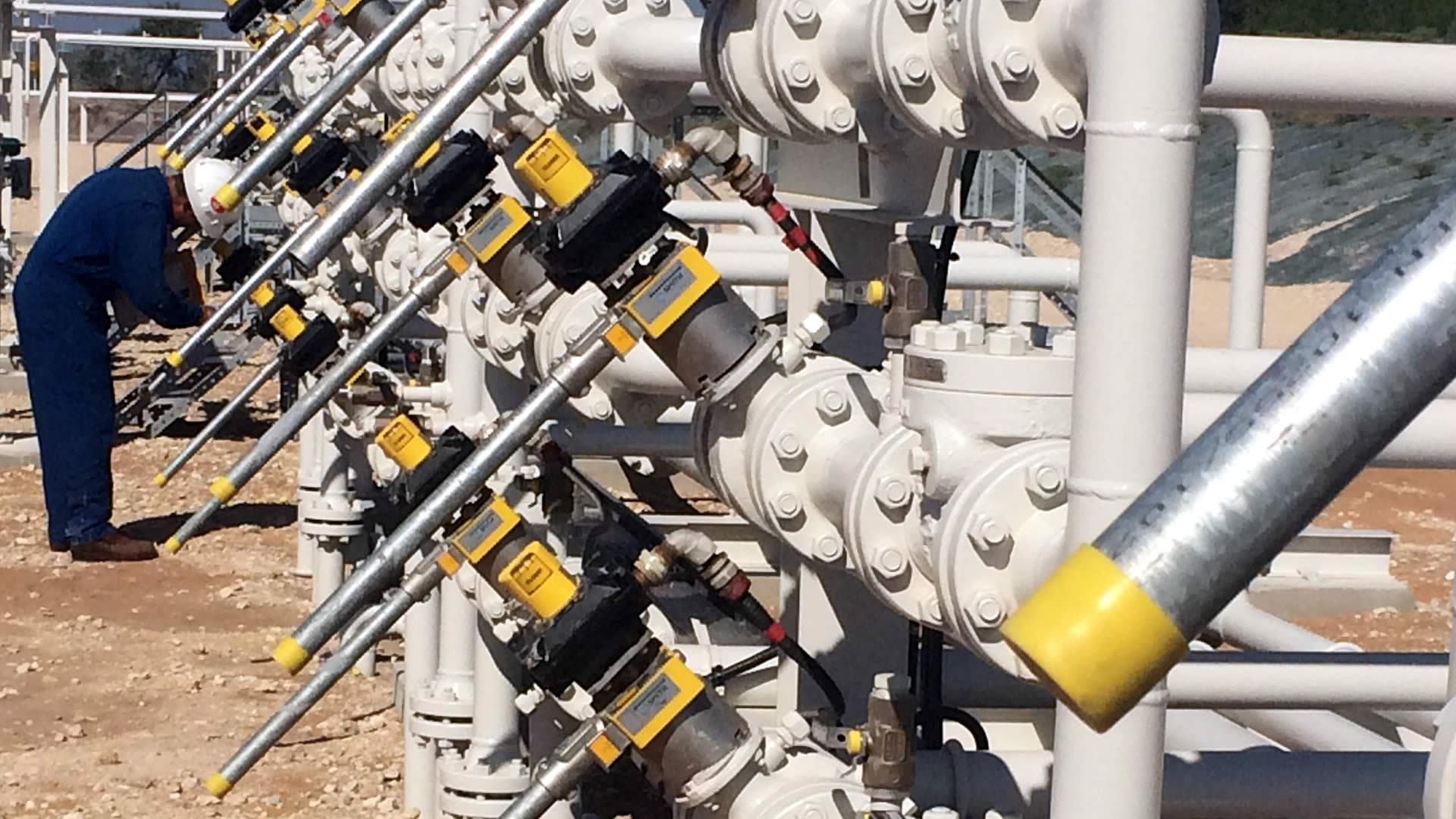 QL valve interlock
QL valve interlocks suit all types of lever operated quarter turn valves, including ball, butterfly, and plug valves. They are available in single key (QL1) or double key (QL2) versions, locking the valve in either the open, closed, or both open and closed position.  Available with concentric mounted, bespoke valve attachments.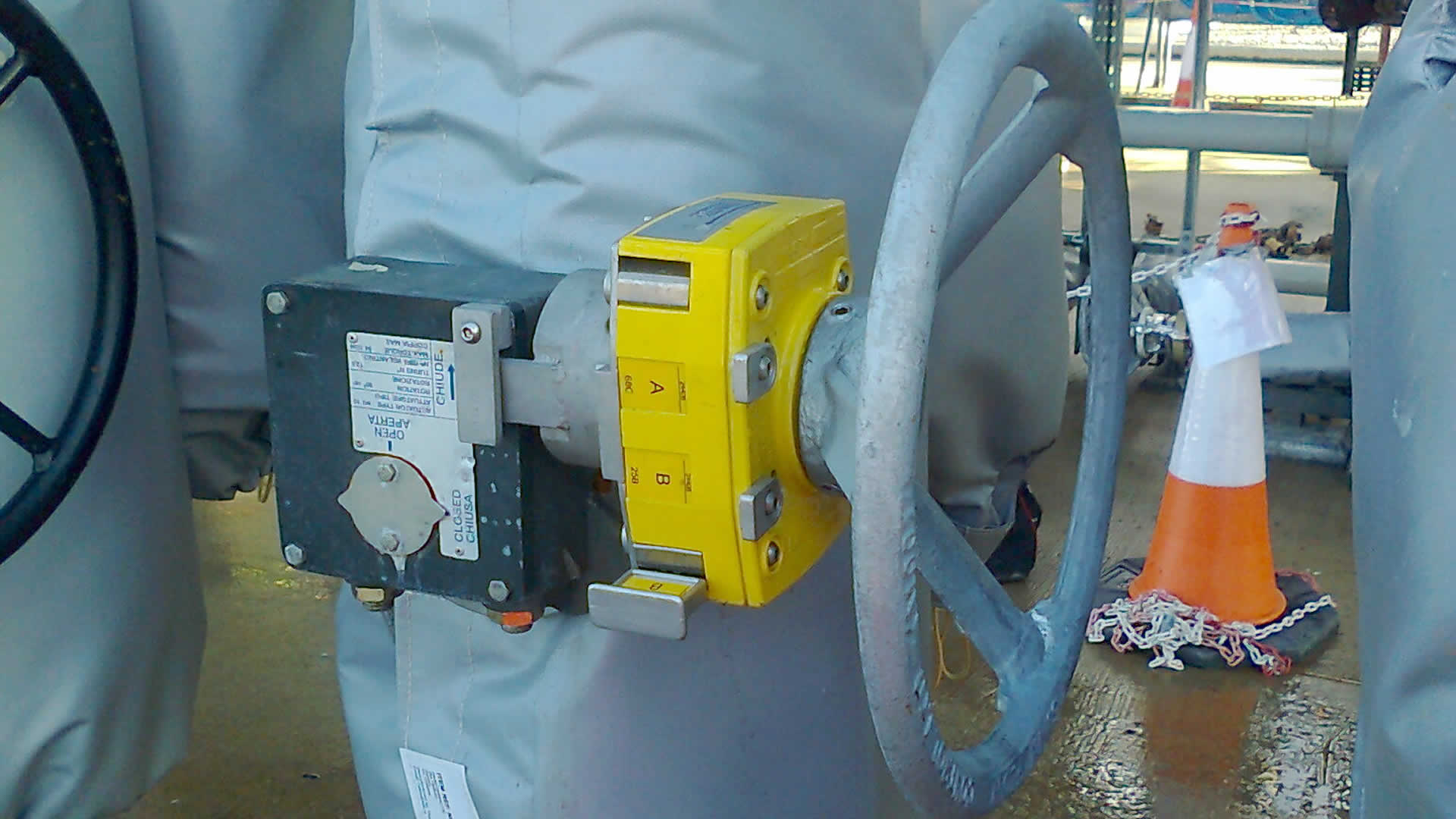 GL valve interlock
GL valve interlocks suit all types of handwheel operated valves, including gate, globe, and gear-operated valves. They are available in single key (GL1) or double key (GL2) versions, locking the valve in either the open, closed or both open and closed position.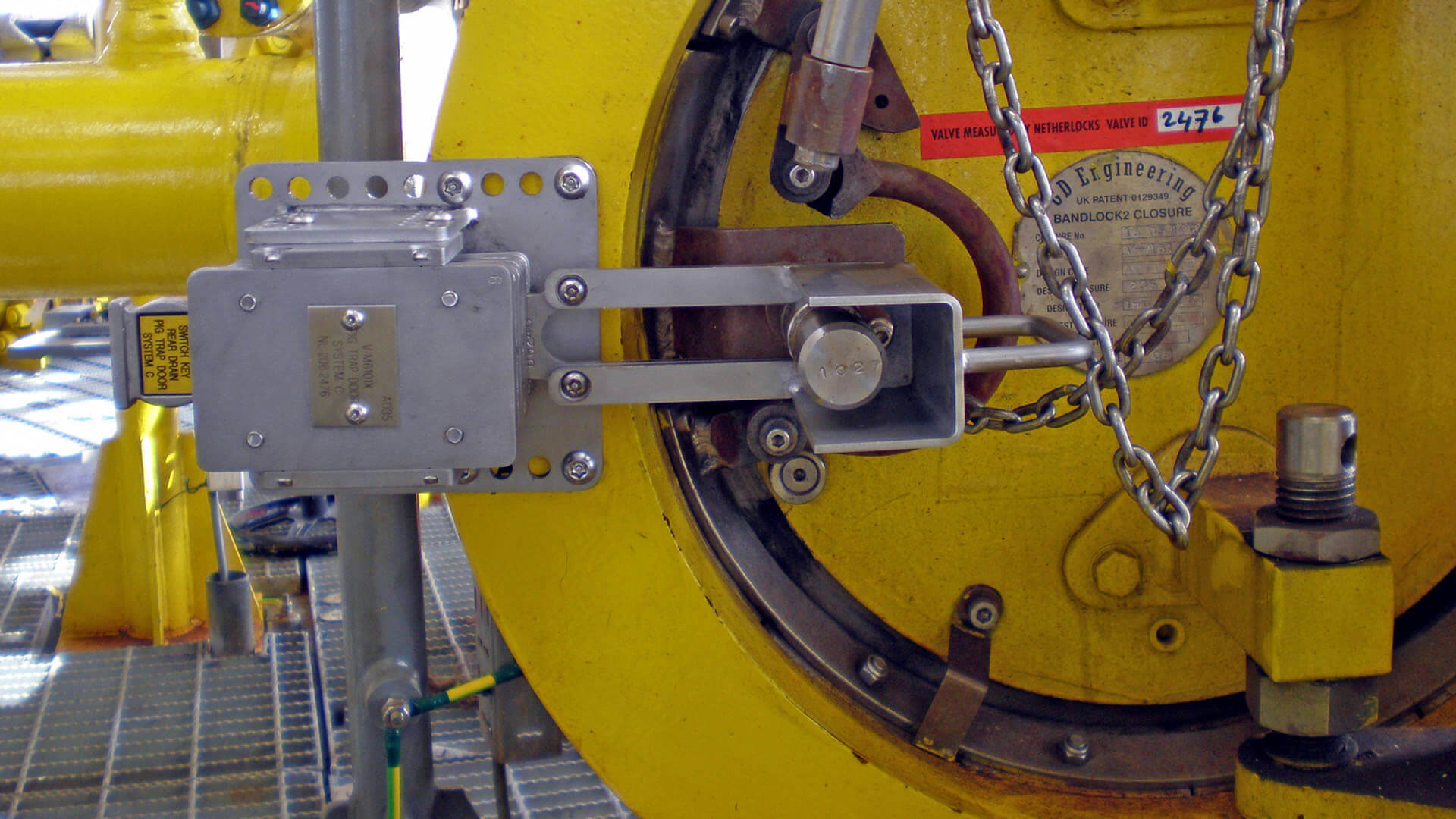 Vessel closure lock
Access into pressure vessels is a potentially hazardous exercise. You are required by most international vessel design codes to interlock vessel closures with venting and draining functions. You could also extend this interlocking arrangement to incorporate all other vessel functions, like purging and flushing.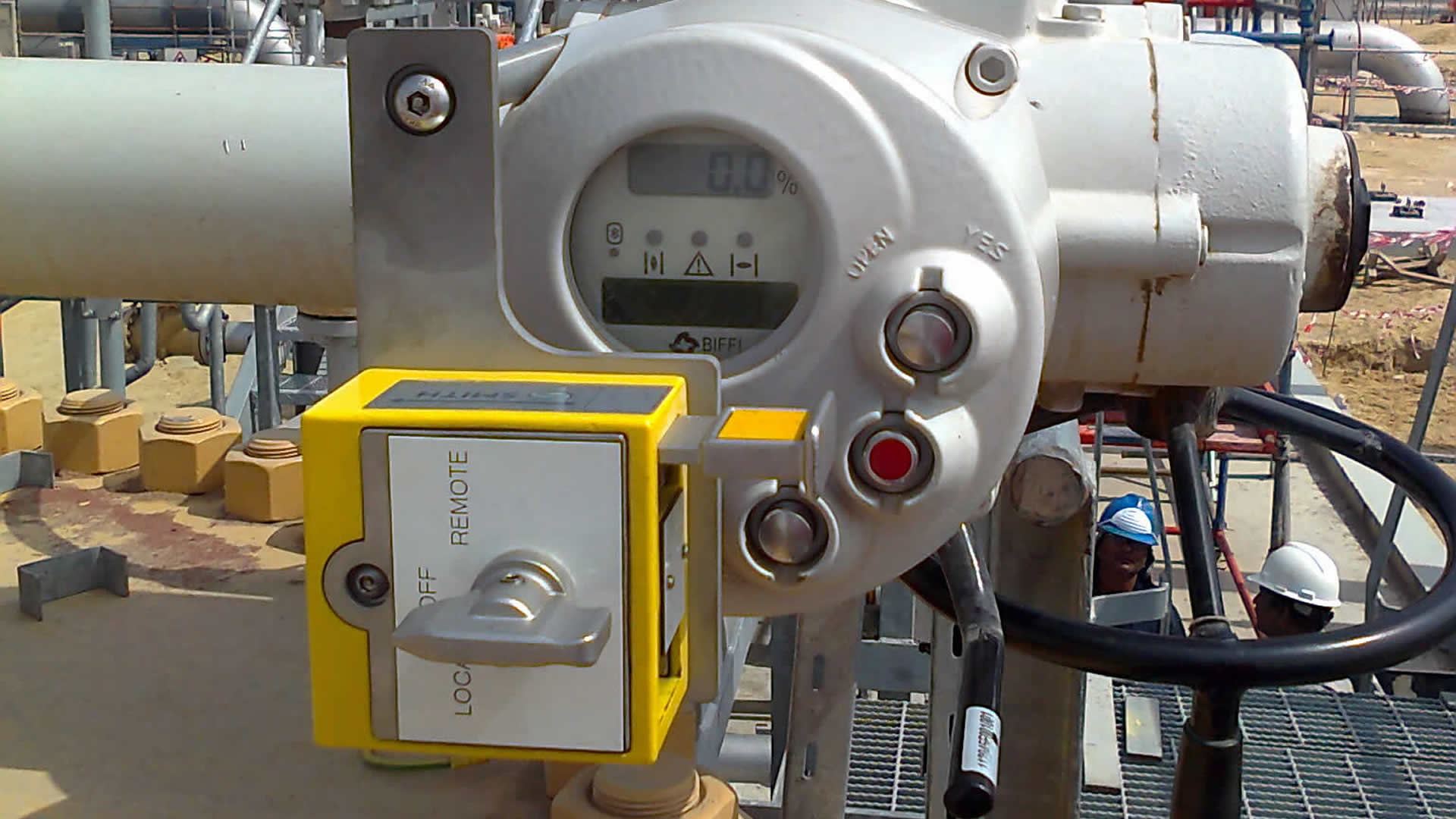 Actuated MOV valves
Power actuated valves are most commonly interlocked in Pig Launcher/Receiver systems, Scraper Traps and Sand Filter systems etc. In these applications, power actuated valves are interlocked with manually-operated valves and vessel closures.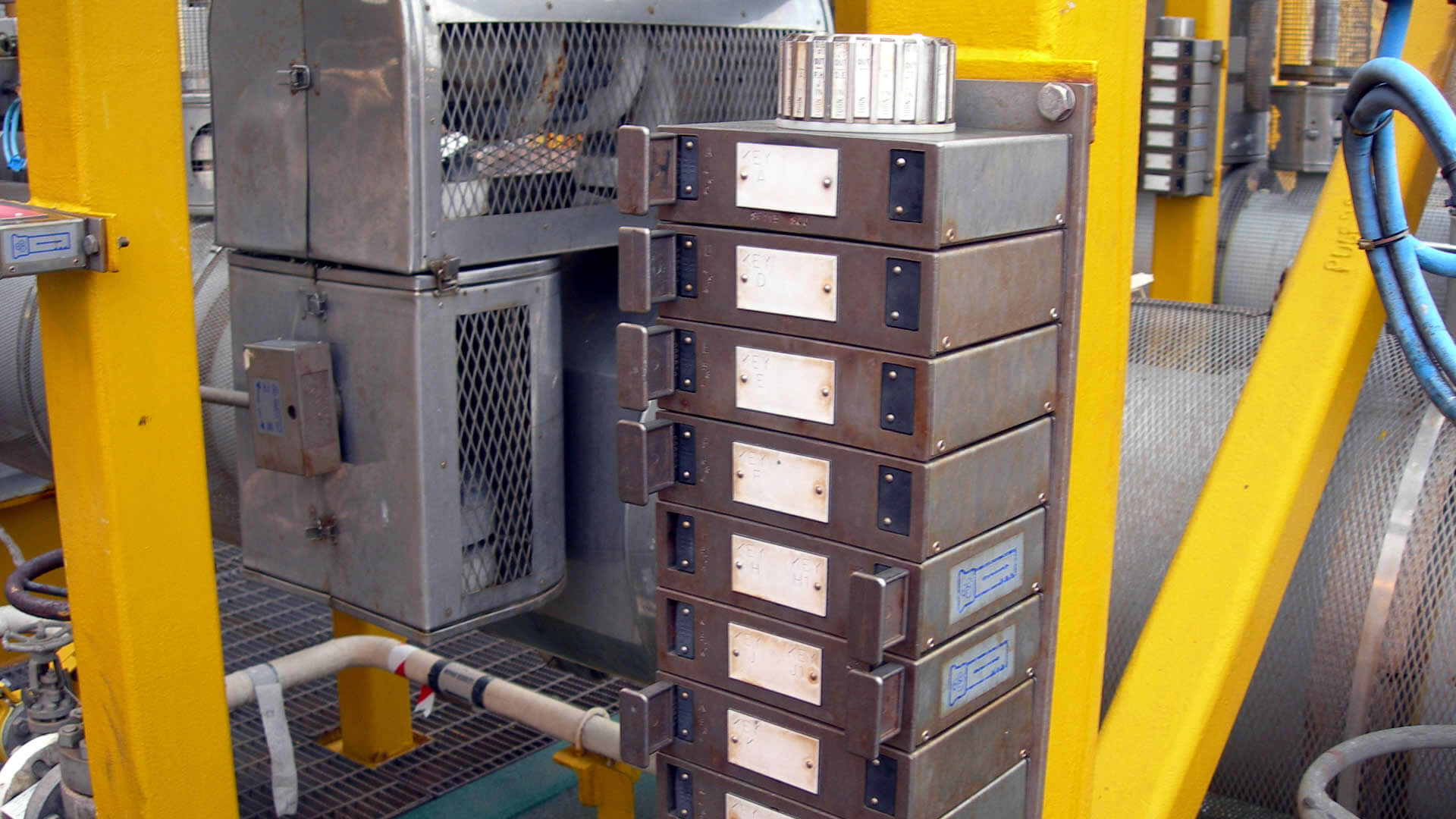 Sequence control unit
The  sequence control unit issues and controls mechanical interlock keys. You normally place it locally to the valve system.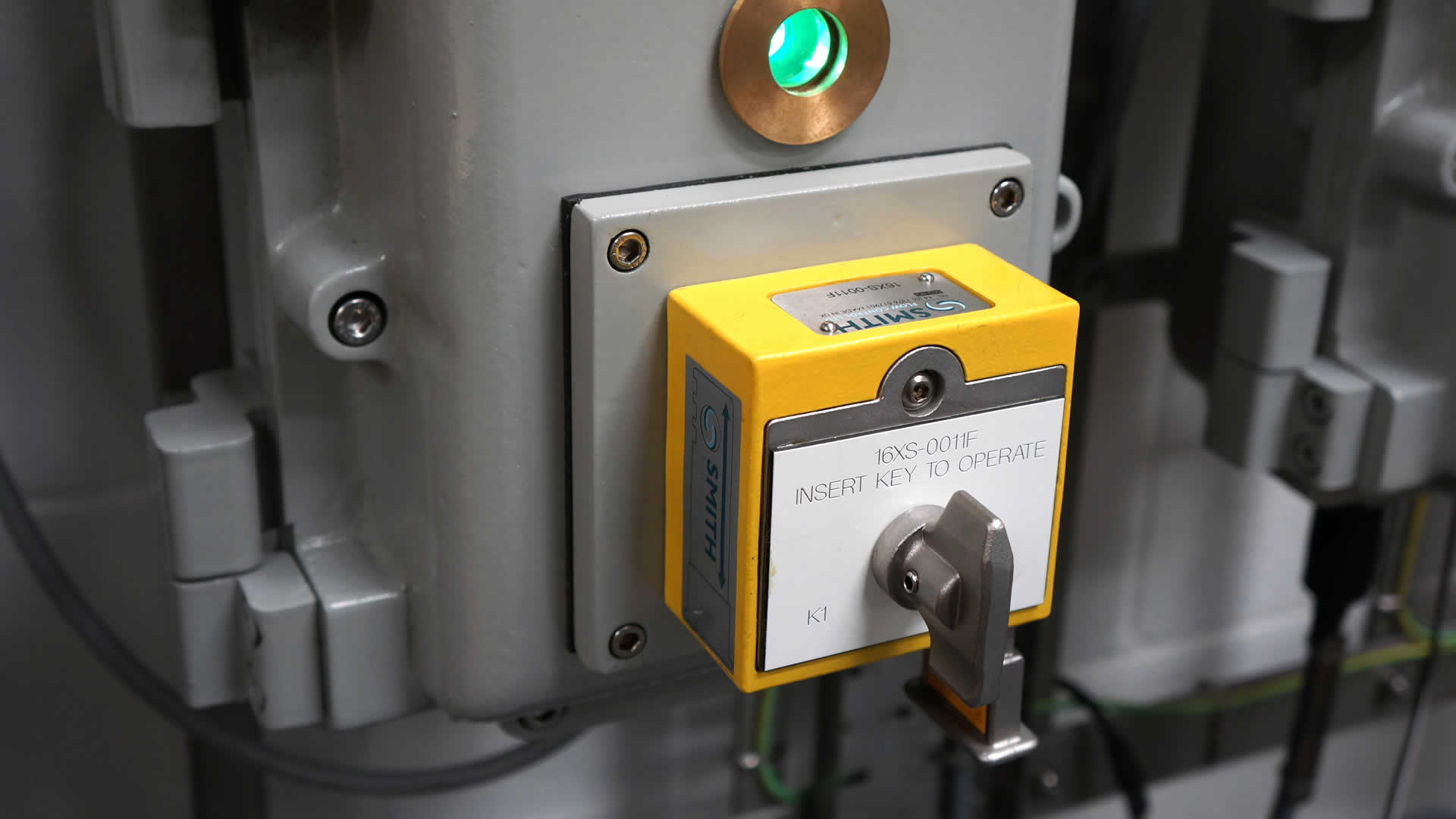 Explosion proof interlocked switch
The Explosion proof interlocked switch mechanically interlocks an electric device within a hazardous environment. You can lock the switch in the 'ON', 'OFF' or both positions. Switches are available for any zone protection specification.
Request detailed information on valve interlock types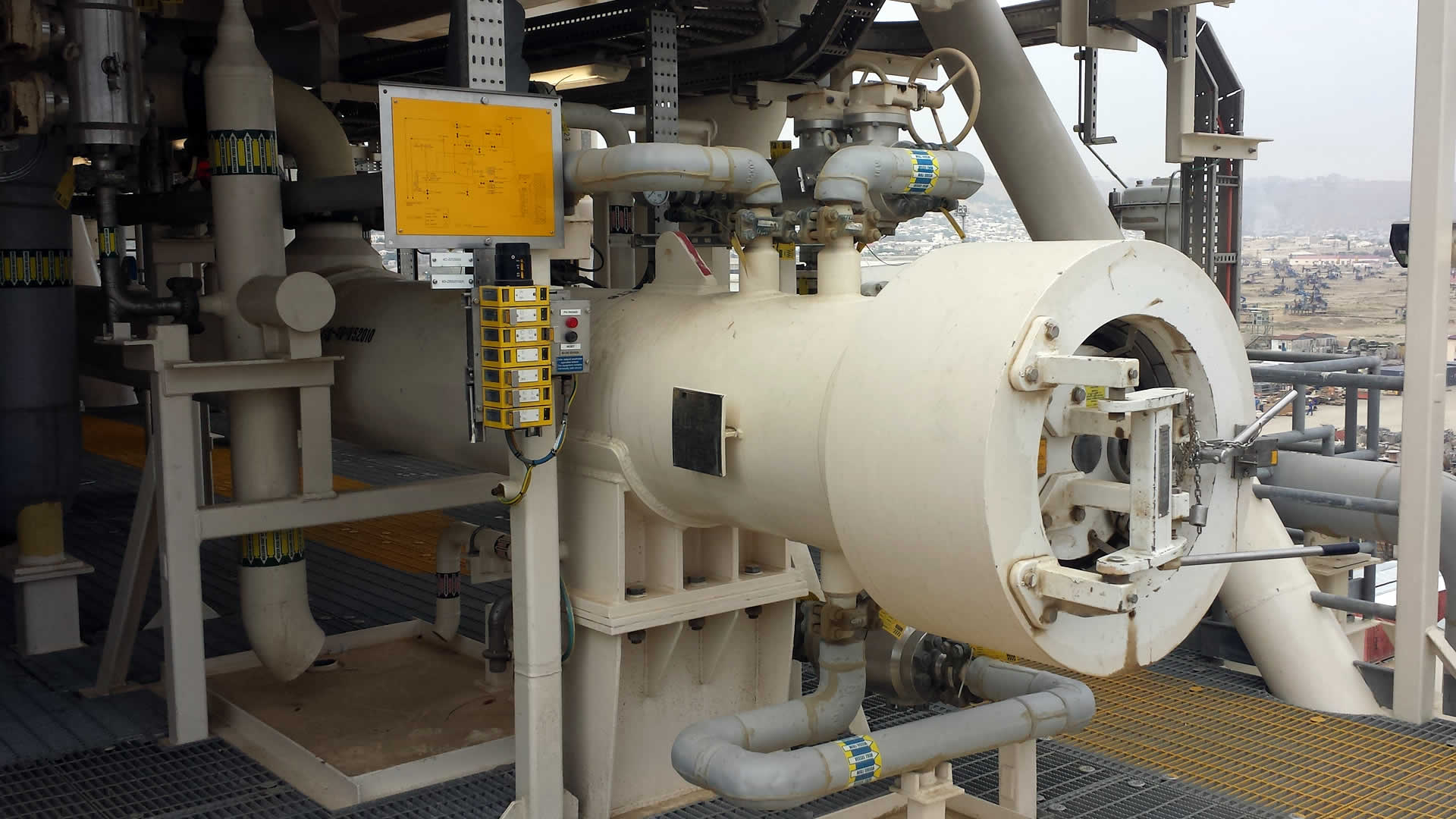 Applications
In many process industries, incorrectly performed operations can have catastrophic consequences. Energy, process and tank storage industries generally have a disciplined approach to design and operating practice, usually governed by well recognised international standards. While good practice begins with good design, many procedures involve human intervention and may fall subject to operator error. Distributed Control Systems, (DCS) cannot effectively regulate such procedures. Smith valve interlocks can!
Two valve system
Tanker loading system
CO2 deluge system
How can we help you?
With 30+ years of experience we can help you setting up safe valve operation sequences. Let us share the lessons we've learned with you by participating in HAZOP studies, sharing application knowledge and customized valve interlock solutions.
Get direct support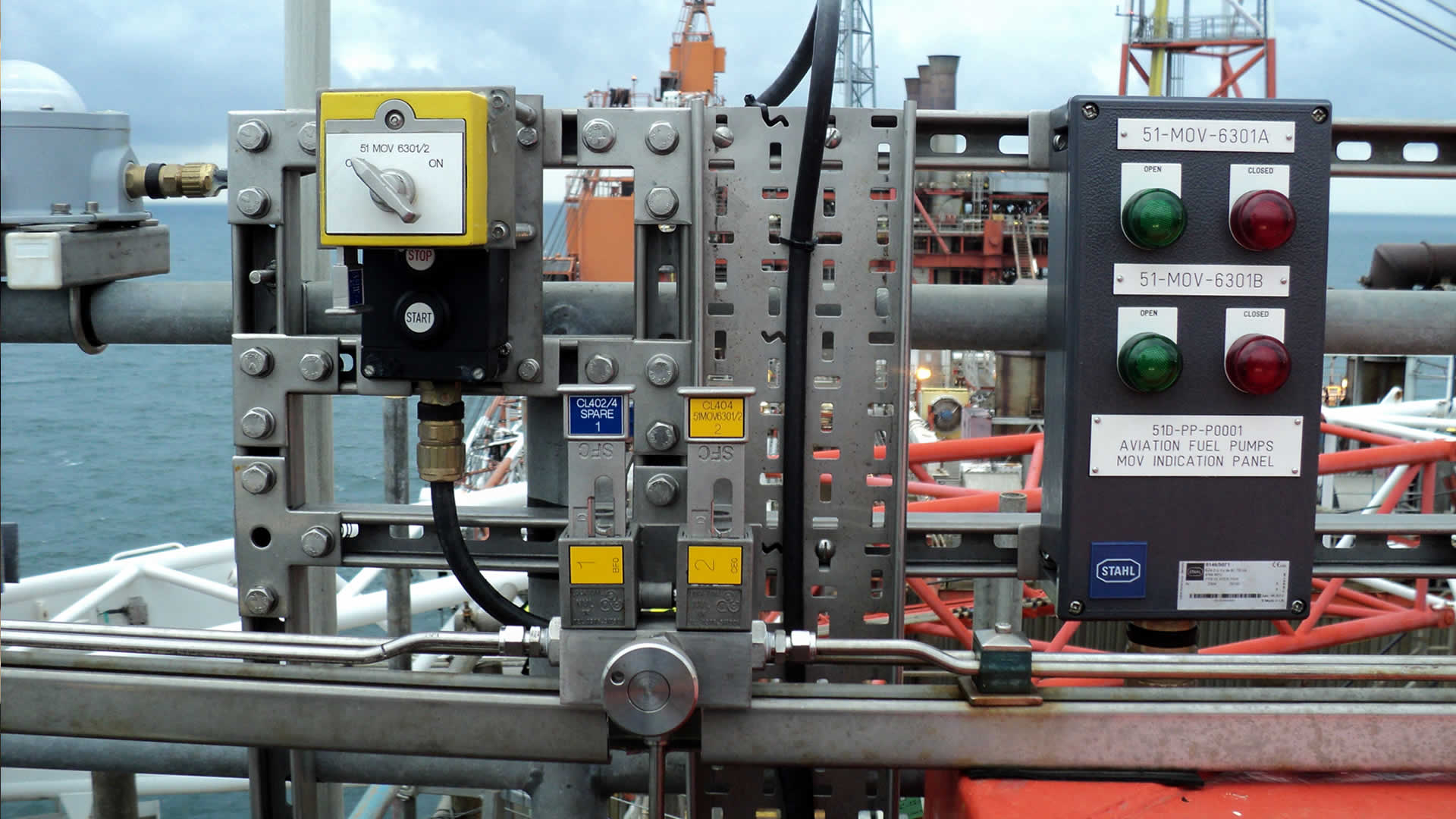 Safeguarding complex valve operations
To secure safe valve operating procedures, you might need to incorporate sensor signals into an interlocking sequence. If you need to ensure higher levels of process safety, we have various sequence control products available. They incorporate sensor information with traditional mechanical interlocking so you can reduce accidents and downtime.
Key management
With our new generation of intelligent interlock key management systems, you have various possibilities at your fingertips to optimise interlock and process performance. You can now utilise a vast array of additional data and intelligence, whilst ensuring safety of your operators and plant are held paramount.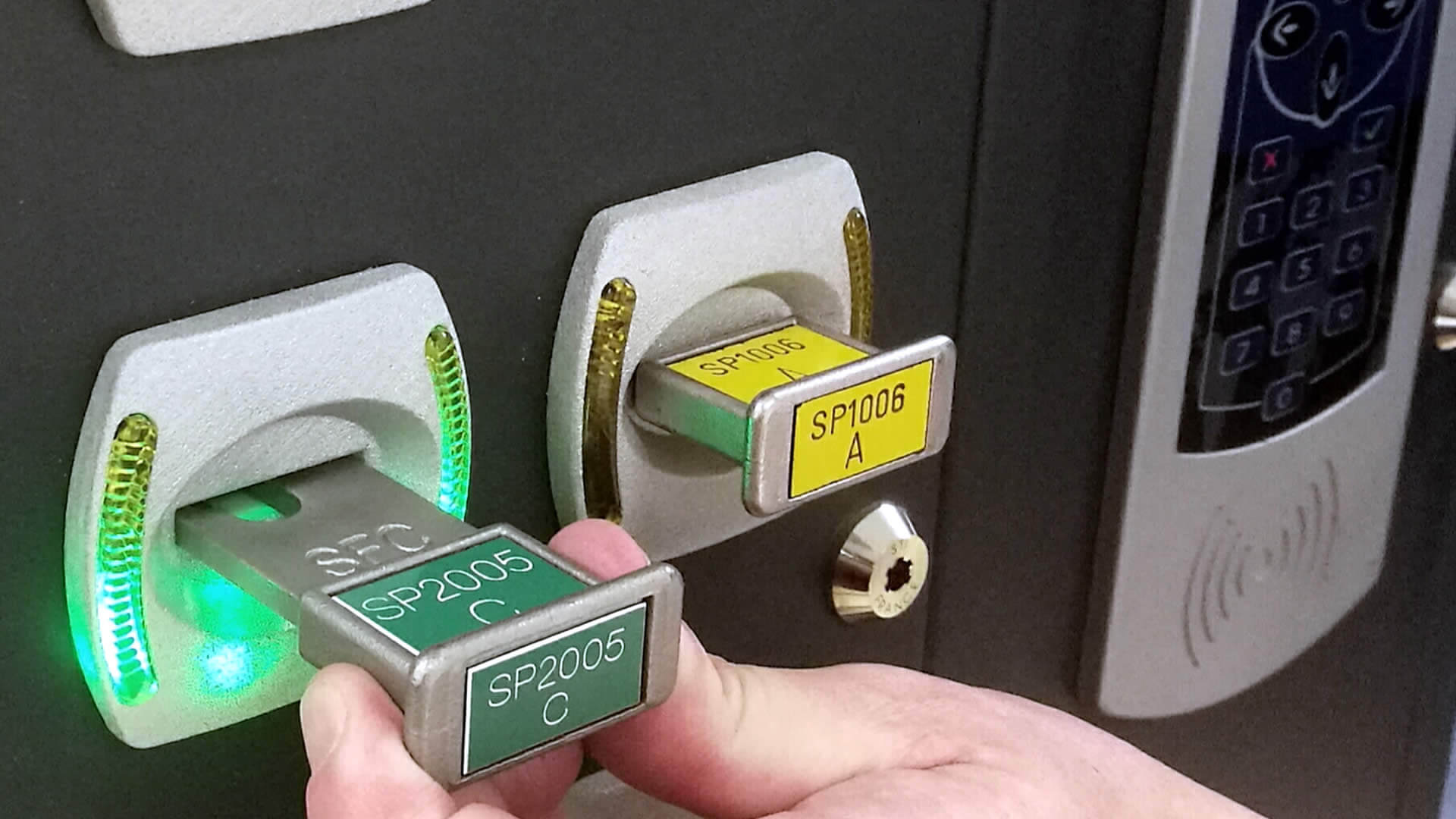 Reference companies
Renowned companies use Smith interlocks as an industry standard to create a safer working environment.