Power Wrench portable actuator
Increase operating speed during stops and maintenance.
Save time on incidental valve operation
With the Power Wrench portable valve actuator you strongly reduce time spent on incidental valve operation. You equip any multi-rotation valve with a Power Wrench coupling within minutes. The Power Wrench offers you speed and convenience, wherever and whenever you need it.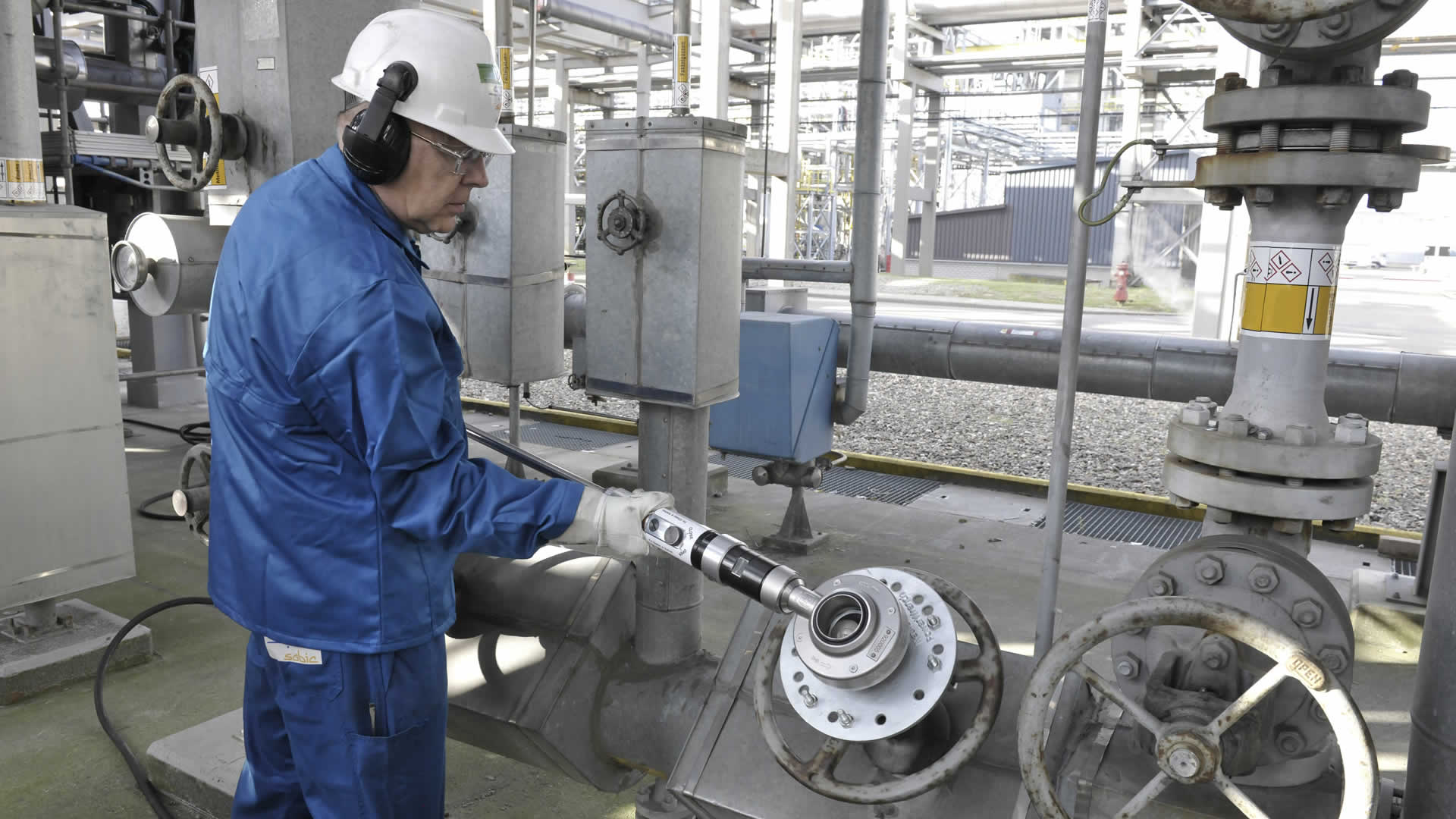 What operators say about the Power Wrench portable valve actuator
The Power Wrench manual valve actuator is a great device for us, because we can open and close our manually operated valves much more quickly and safely. The tool is a safe device, for it can only be operated with both hands. It allows me to do my job faster and more easily – which is great because I'm not that young anymore.
- G. Knepper, Dayshift Operator, HDPE Polymers – Production, SABIC Europe
Previously, our valves were being opened and closed manually by our operators. This resulted in injuries such as stiff, sore and strained backs, shoulders and arms. Using the Power Wrench manual valve actuator, these injuries are now no longer an issue. Sabic's relationship with Sofis is very good. The people at Sofis are cooperative and always look for a suitable solution for the various valve safety issues we experience at Sabic. We already use Sofis interlocks, and the Power Wrench is yet another typical example of a product that perfectly suits our requirements.
- J. Habets, Senior Dayshift Operator, HDPE Polymers – Production, SABIC Europe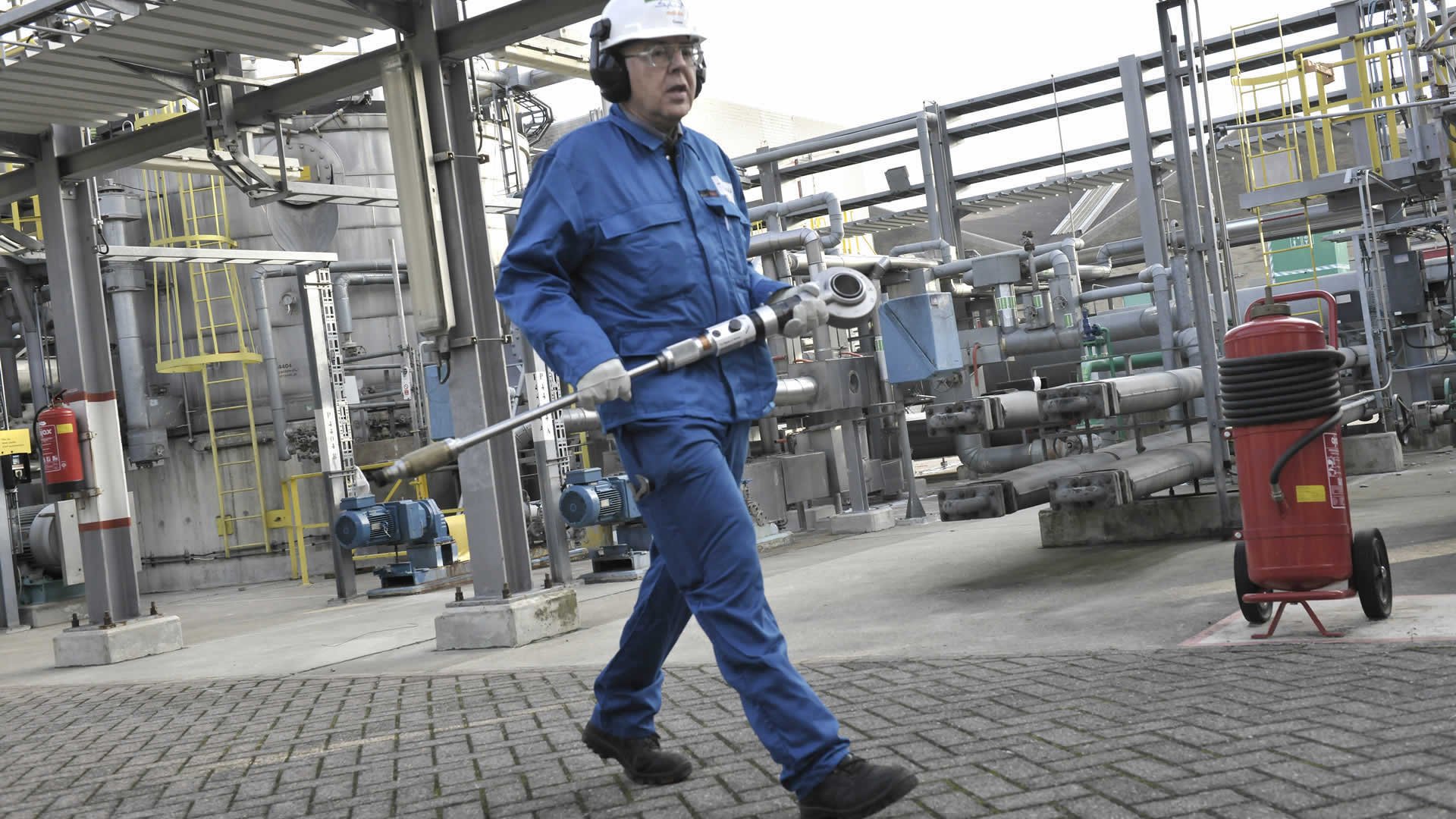 Quickly open and close any multi turn valve
With the Power Wrench you quickly open and close any type of multi turn manual valve. Even valves that require a high number of rotations or need high operating torque are operated in just minutes.
Prevent operator injuries
The Power Wrench portable valve actuator improves operator convenience and helps to avoid strained backs, sore muscles and user fatigue. It avoids exhausting operation of high torque or high rotation valves.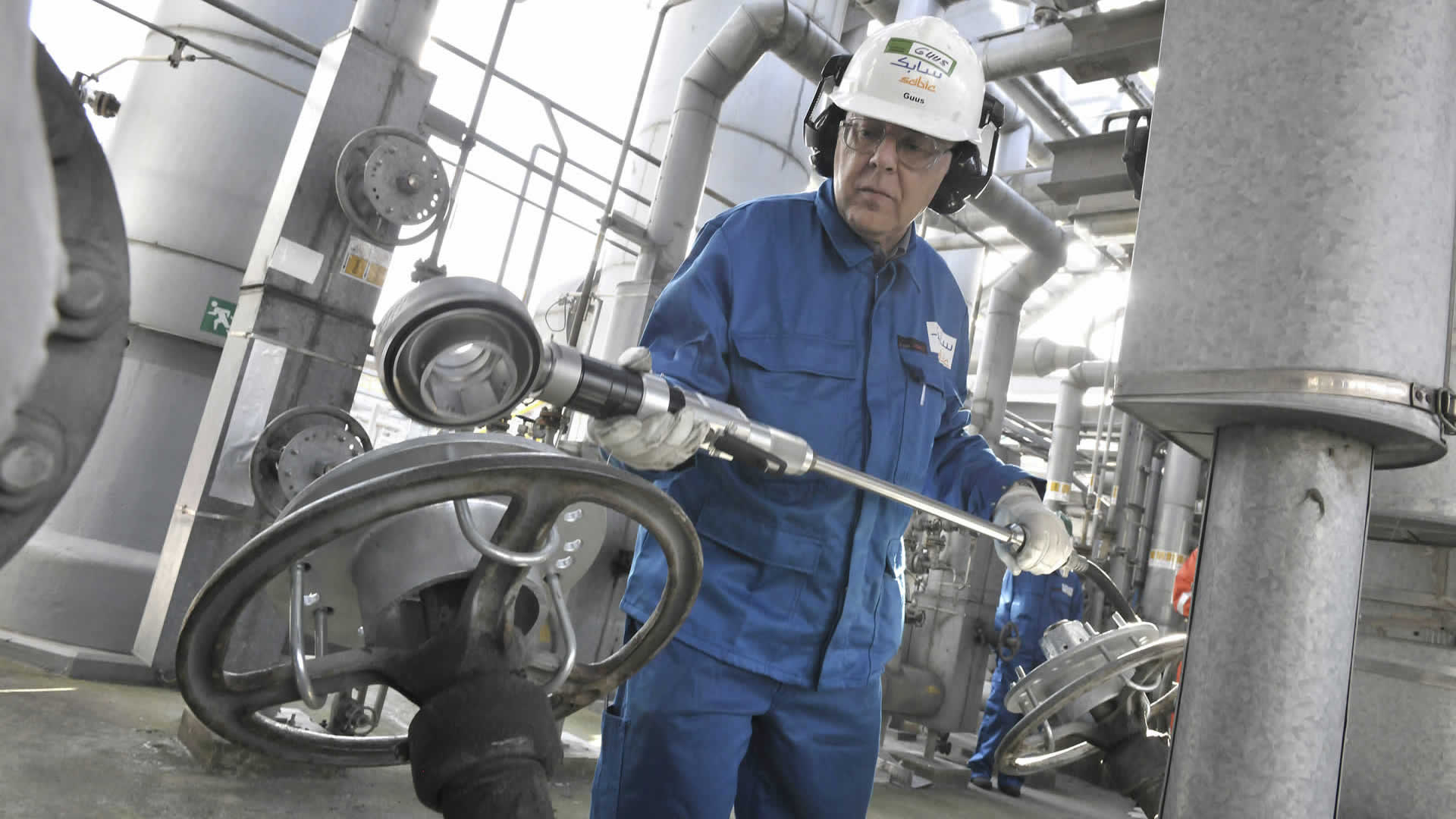 Convenient & safe
The throttle allows for a controlled build-up of torque and speed
The safety lever and throttle valve enforce '2-hands operation'
The Power Wrench is ATEX certified for use in explosive areas
Options
You can adapt your Power Wrench portable valve actuator to suit your requirements.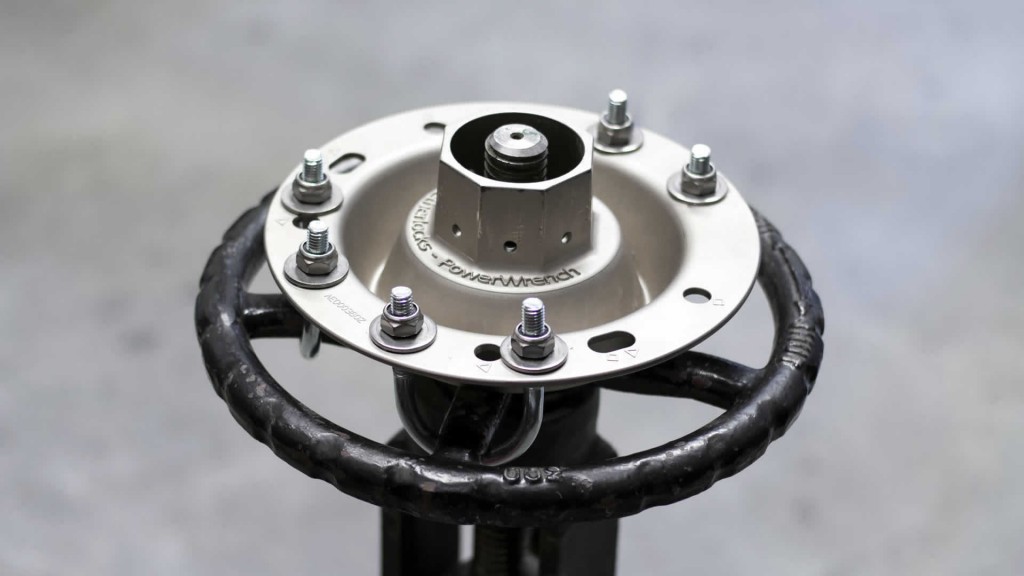 Drive Plates
Drive Plates are universal mounting plates that are preinstalled. There are Drive Plates for any hand wheel size and any type of valve.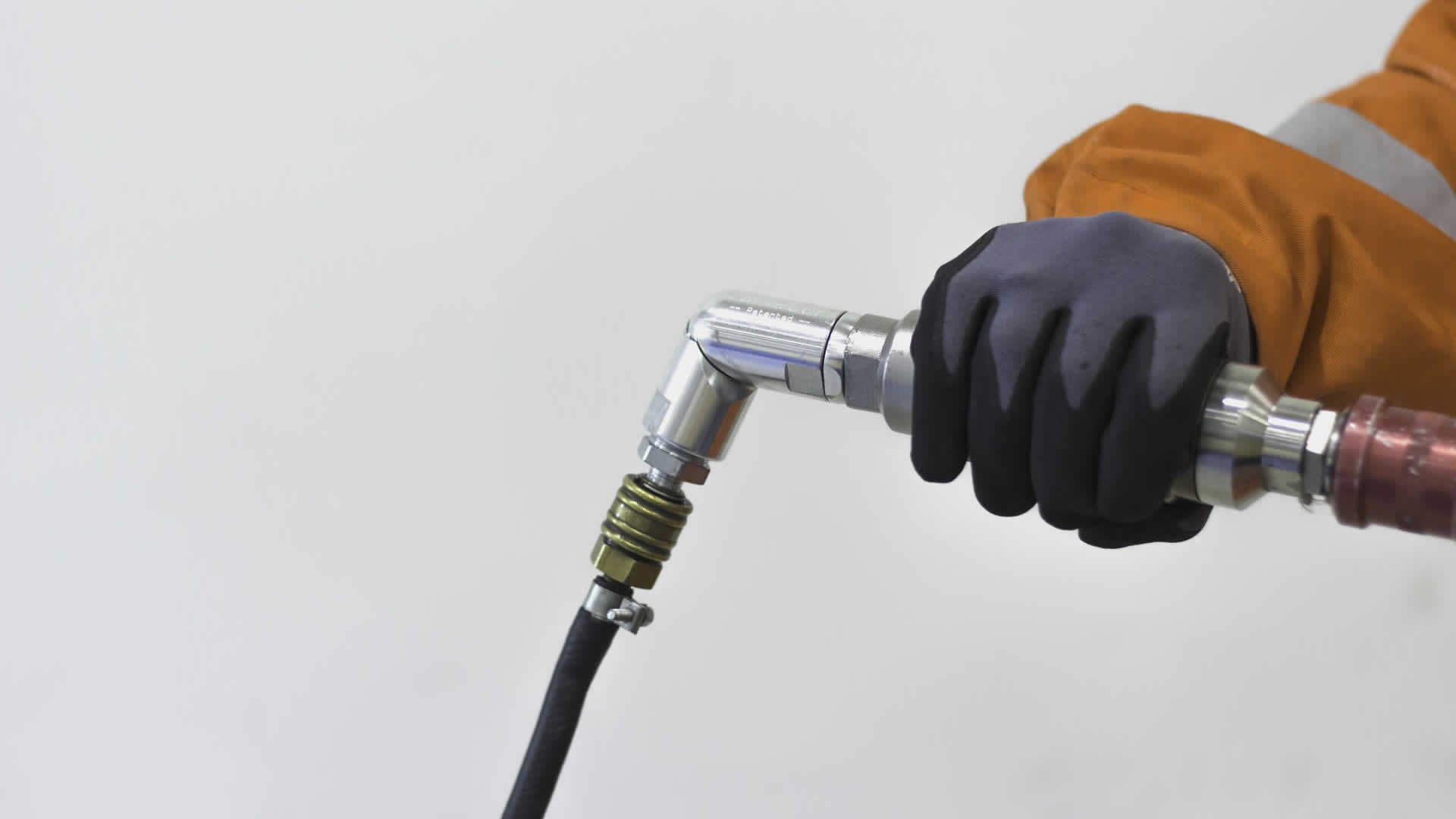 Swivel Connector
Connected between the hose and your tool, the Swivel Connector will make the hose stay in the ideal position when you move around.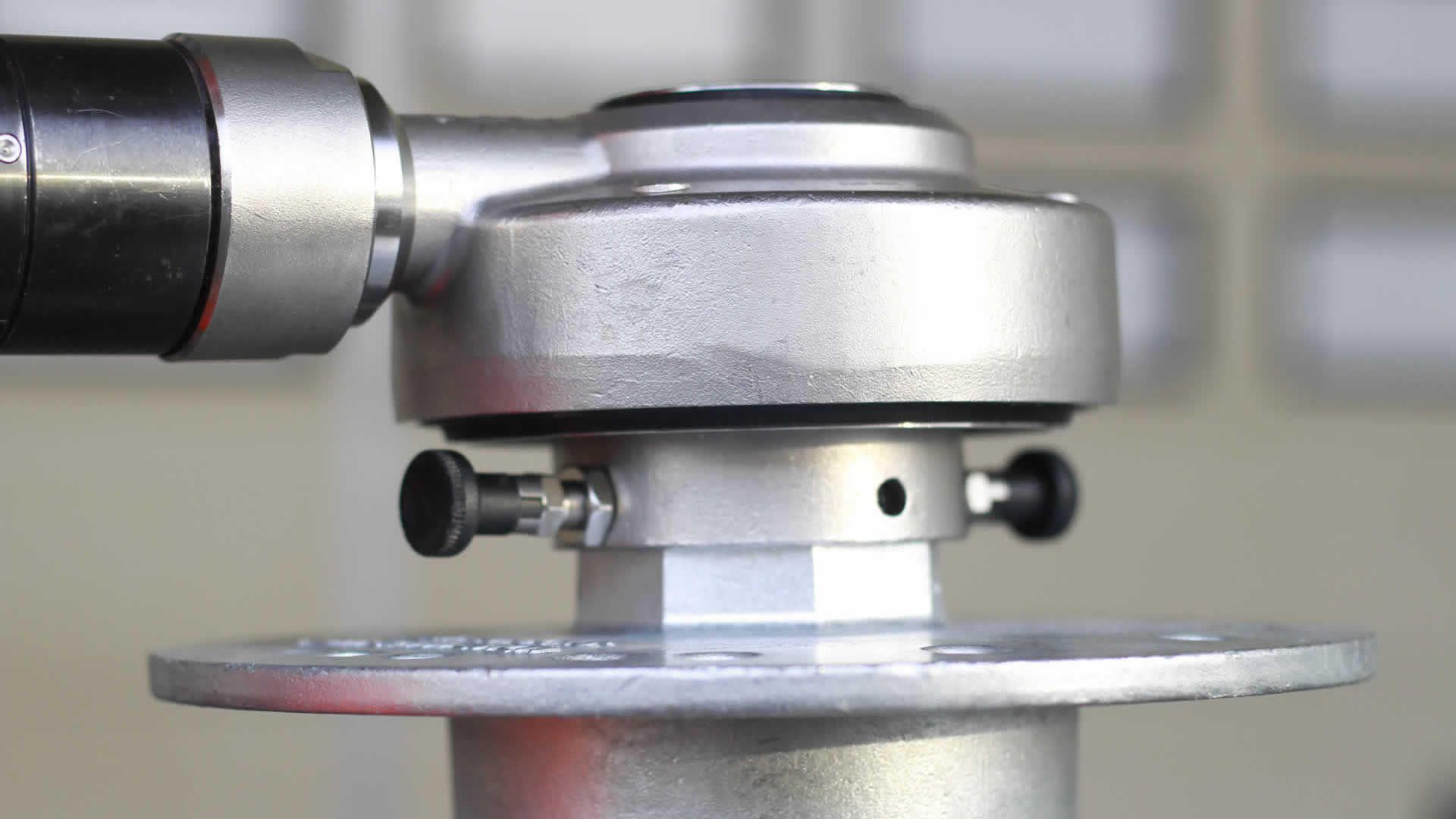 Retention Adaptor
The Retention Adaptor pins fixate the Power Wrench head to the Drive Plate, allowing for operation of valves in difficult orientations.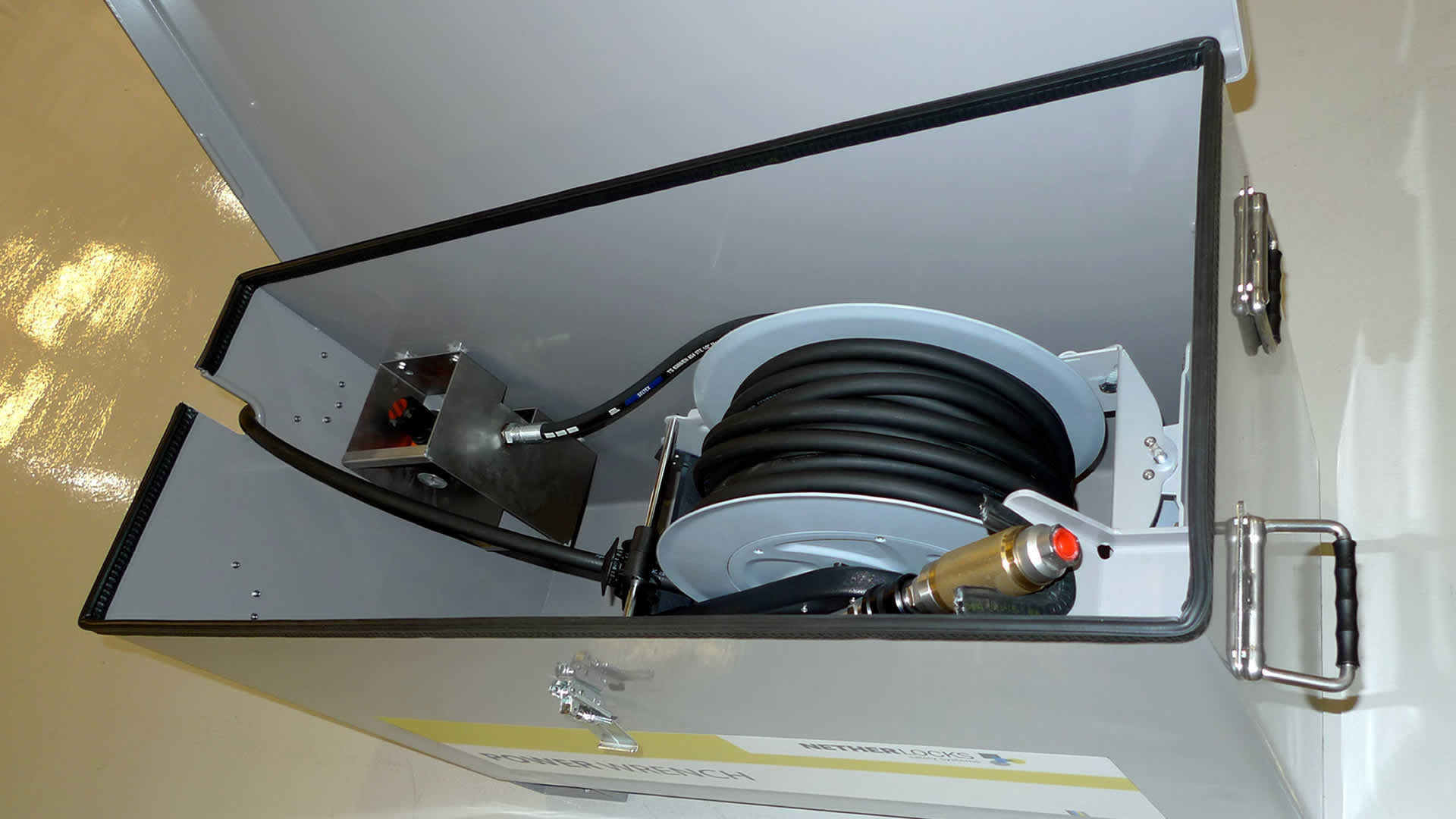 Storage Box
Store your Power Wrench safely and conveniently in the Storage Box. This aluminium storage box contains the tool, the air hose and a Protection Skid.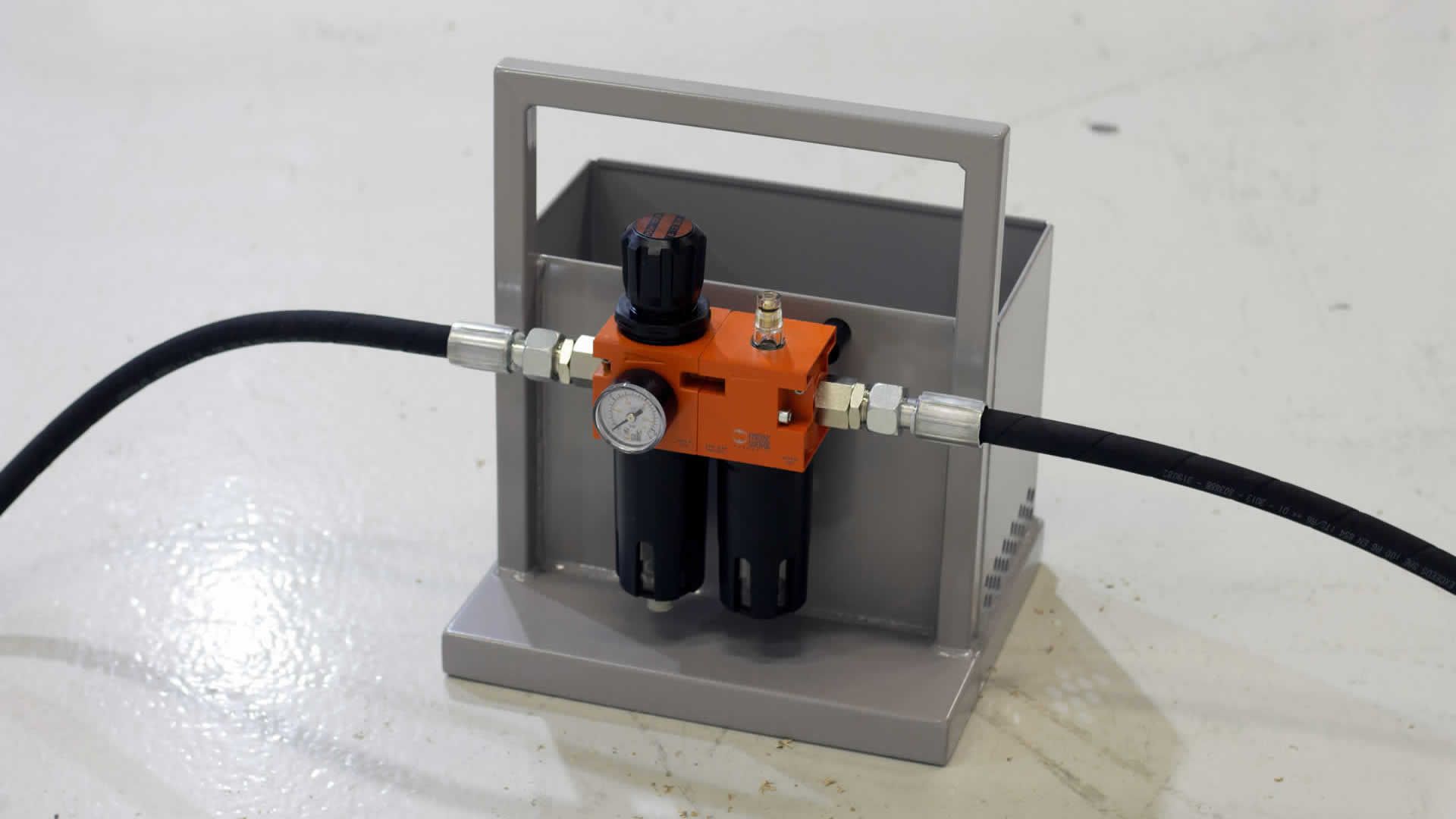 Protection Skid
The Protection Skid reduces tool wear by filtering the air and offering instant lubrication. It also regulates the air pressure.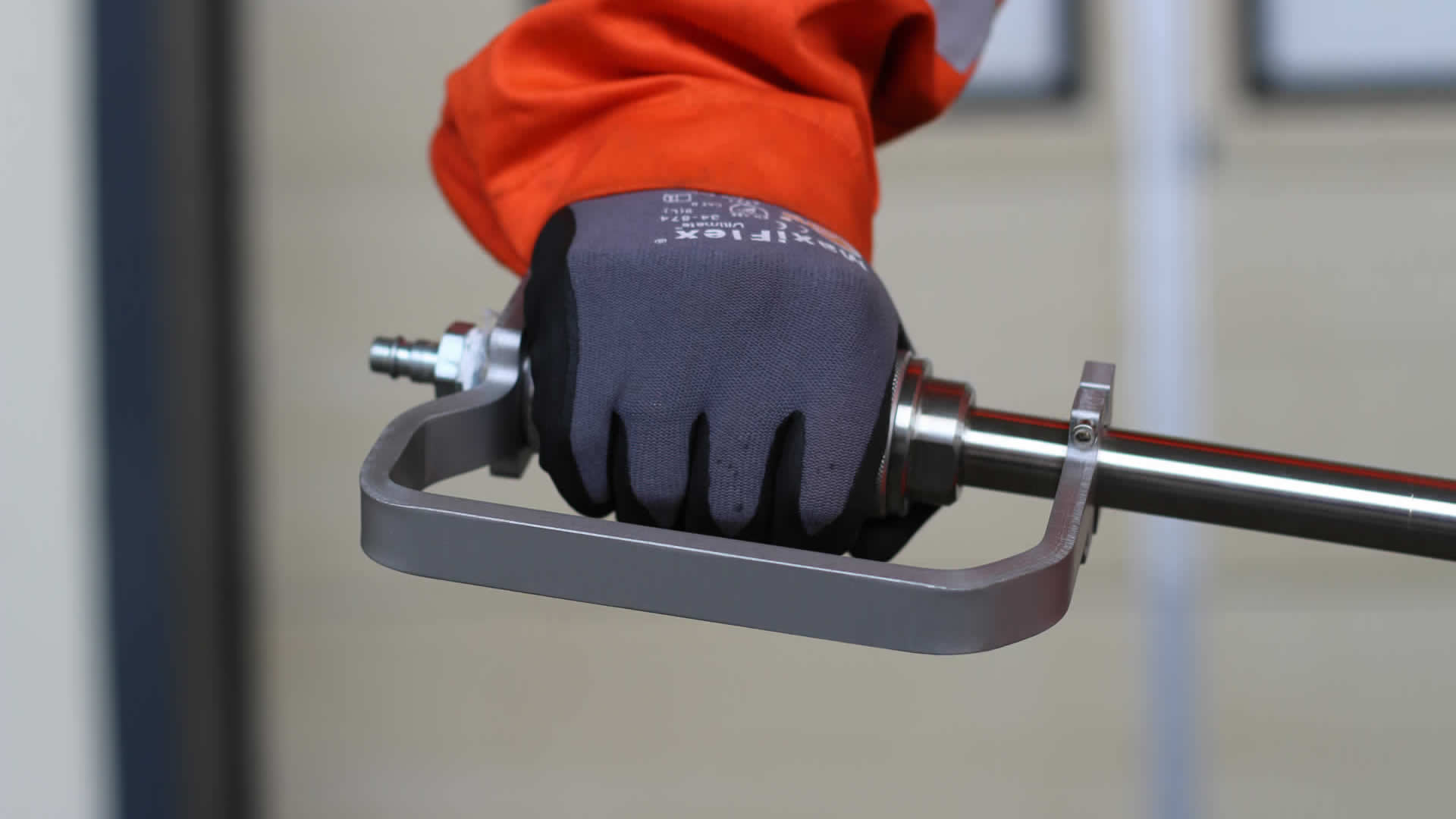 Hand Guards Set
During operation of the Power Wrench, the Hand Guards Set protects the operator's hands from potential impact by surrounding obstacles.
Reference companies
The Sofis Power Wrench is succesfully deployed in many companies oil & gas and the process industries.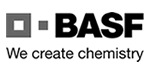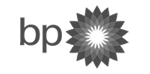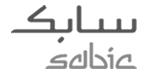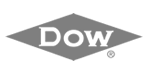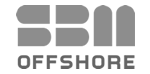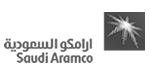 SABIC Europe, the major plastics, chemicals and innovative plastics producer, has been using the Sofis Power Wrench portable actuator for operating its hand..

read more

The Power Wrench portable valve actuator is the ideal tool for quickly opening and closing manual valves. A striking example..

read more
Tool length 1162 mm (46 inch)
Air need 1019 l/min (36 cfm)
Speed without load   65 rev/min)
Safe operating pressure 4-8 bar (60-120 psi)
Recommended pressure 6.5 bar (90 psi)
Max torque 515 Nm (380 ft lbf)
Ex classification II 2G c IIC T6
Vibration level of the tool falls in the lowest HVAS category