Interlock key management
Storage and management of interlocking keys for improved plant status control.
Improve your plant status insight
The presence of interlock keys in your interlock key management cabinet tells you about the status of the respective system. Each key has its own dedicated position. The tag plates on the keys and key positions are clearly visible, offering you clear system status information. Presence of an end key in your cabinet indicates an end state of a switch over procedure. Absence of a key means status is unsure, or switching is in process.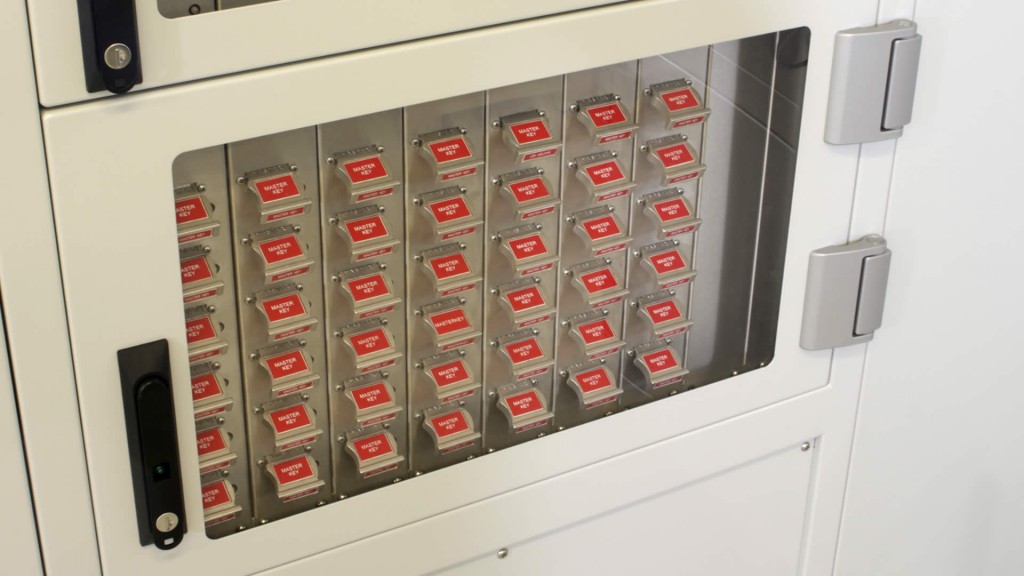 Discover how key management can increase your plant efficiency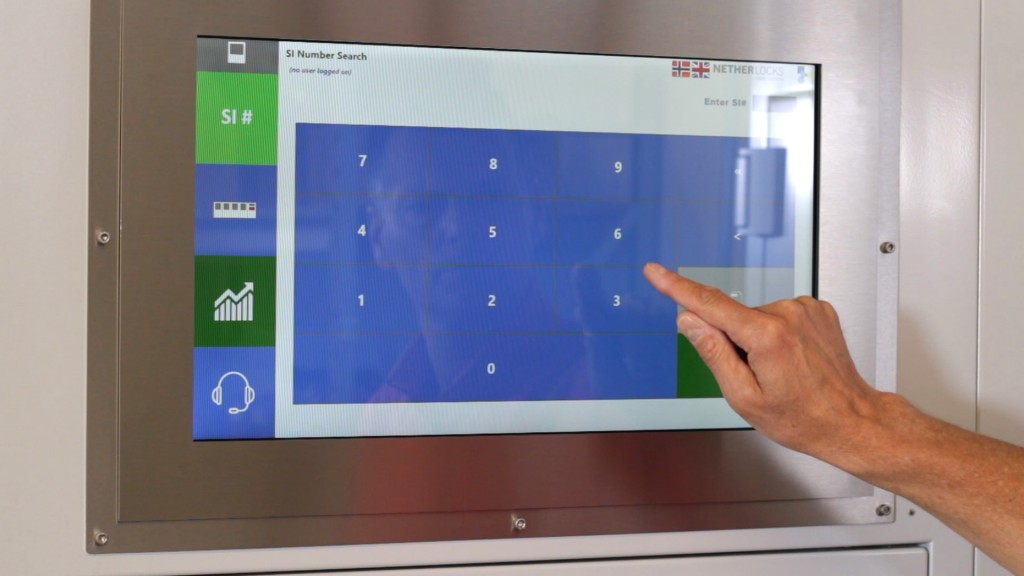 Your interlock usage information hub
An electronic interlock key management cabinet gives you all information about your interlock systems. The cabinet provides detailed information for the interlock user. It contains sequence drawings, manuals, videos and P&ID's. This information can be searched and accessed via the touch screen. Relevant process data like key usage and system status information is logged in the system. This data can be reported and exported. You can access this information on the touch screen or from a remote computer, for real-time visibility and assistance.
Models
Interlock key management products are available for Netherlocks interlocks and Smith Flow Control interlocks. Other interlocking brands available on request.
Key management in practice; safe dry bulk storage
One of the major challenges in dry bulk handling is to prevent incorrect loading and unloading, which can result in substantial loss. Sofis valve interlocks eliminate incorrect loading and unloading by only allowing the right valves to be opened or closed in the correct sequence, leading operators safely through strict work procedures.
As part of the Nord Stream pipeline project, Sofis valve operation has been chosen to provide an electro-mechanical control cabinet in..

read more
Support
Sofis offers you support through local service centers and a network of certified local service partners. This enables efficient execution of installation and maintenance of your Sofis products. We strive to create partnerships with our clients, providing a turnkey approach to service. This will result in a reduction of your total cost of ownership.
Go to support