Guaranteeing safe and efficient operations onboard FPSOs
Ensuring maximum efficiency and safety during valve operation.
Operating FPSOs comes with risks. Therefore, risk management strategies, safety measures, and industry best practices are employed by FPSO operators Sofis solutions allow you to mitigate risks and to maximize safety and efficiency during manual valve operations on FPSO platforms.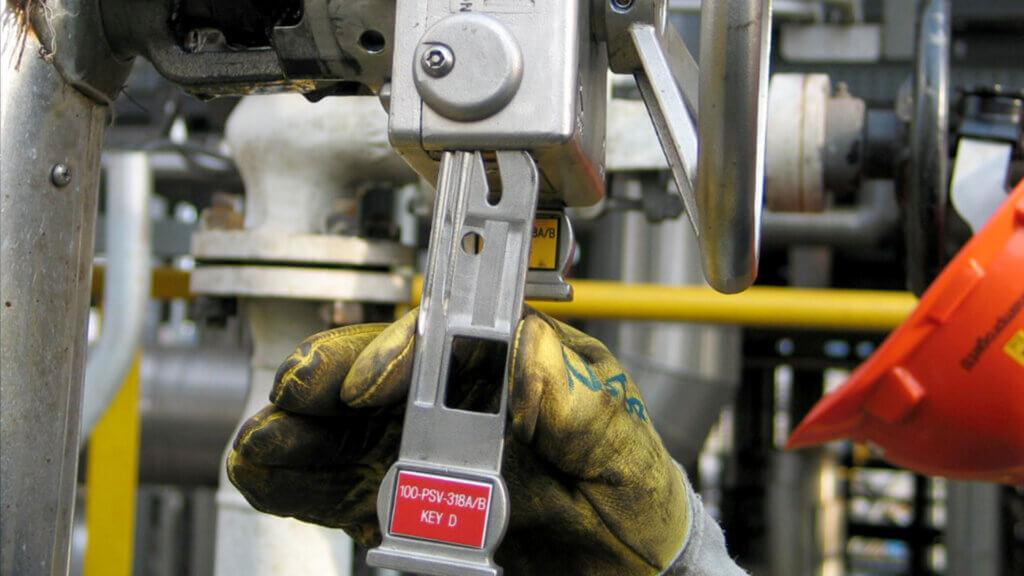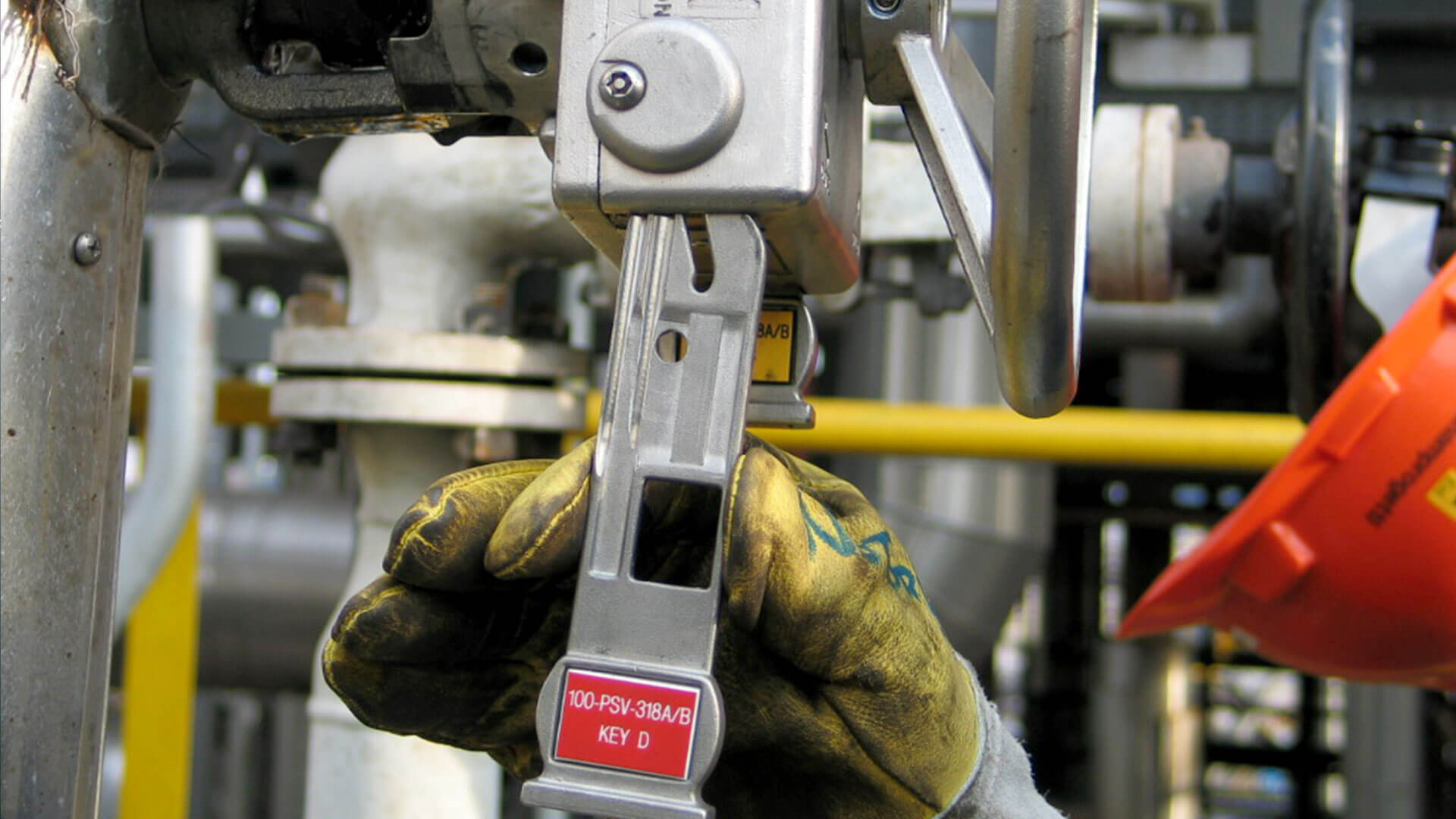 Safely isolating pressure relief valves
FPSOs have many pressure relief valves, making up the most important active protection layer in their safety system. Pressure relief valves need to be available at all times and under all circumstances. A simple human error could result in a closed isolation valve and a blocked path, effectively deactivating this vital safety system. Valve interlocks offer sequence control for manual valves without the need to actuate these valves. Mechanical and digital valve sequencing systems guide operators through pre-defined switchover procedures, preventing human error by confirming that each isolation valve is operated in the correct order. Operators who mistakenly deviate from procedures are stopped immediately.
Ensuring efficient shift changeovers and shutdown processes
To support operator efficiency and site performance on FPSO platforms, key management functionality can be implemented, in addition to mechanical valve interlocking systems. Electronic key management systems increase safety and functionality, by restricting access to safety critical systems only to authorized personnel on-site. All valve interlock key movements are tracked, which is critical for all safety-critical keys, especially master keys, and spare keys.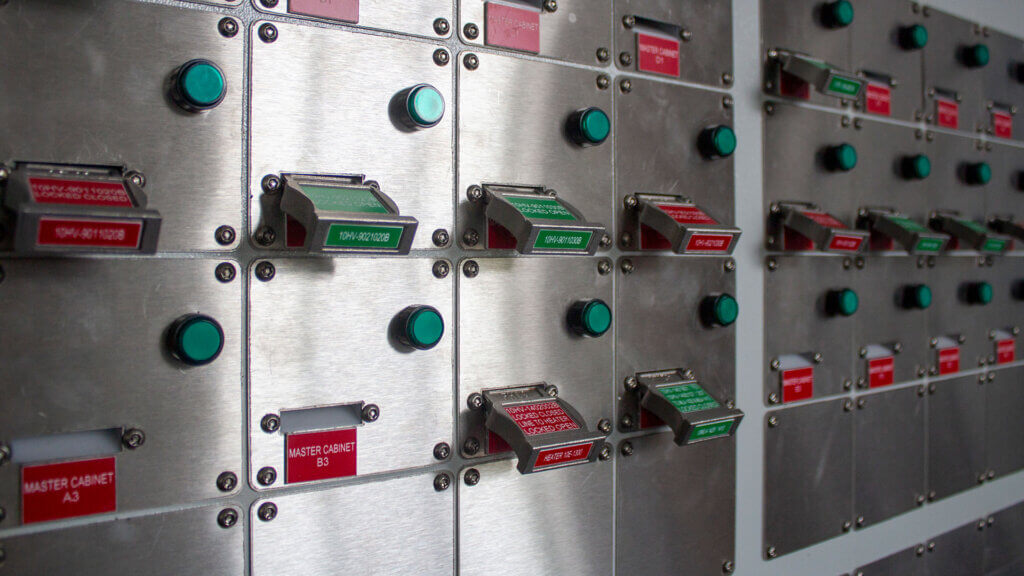 How to facilitate safe and efficient operation of manual valves onboard FPSOs?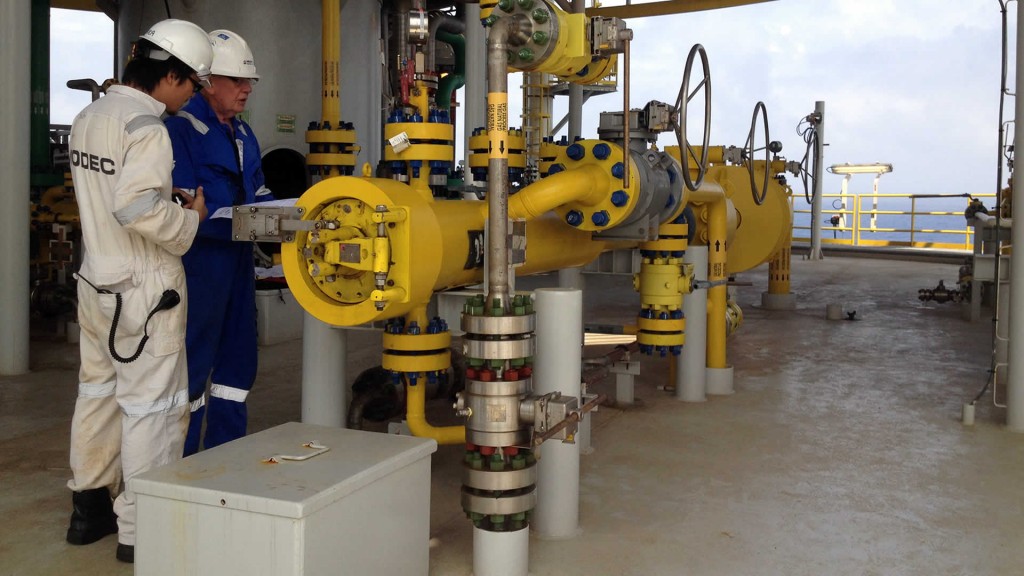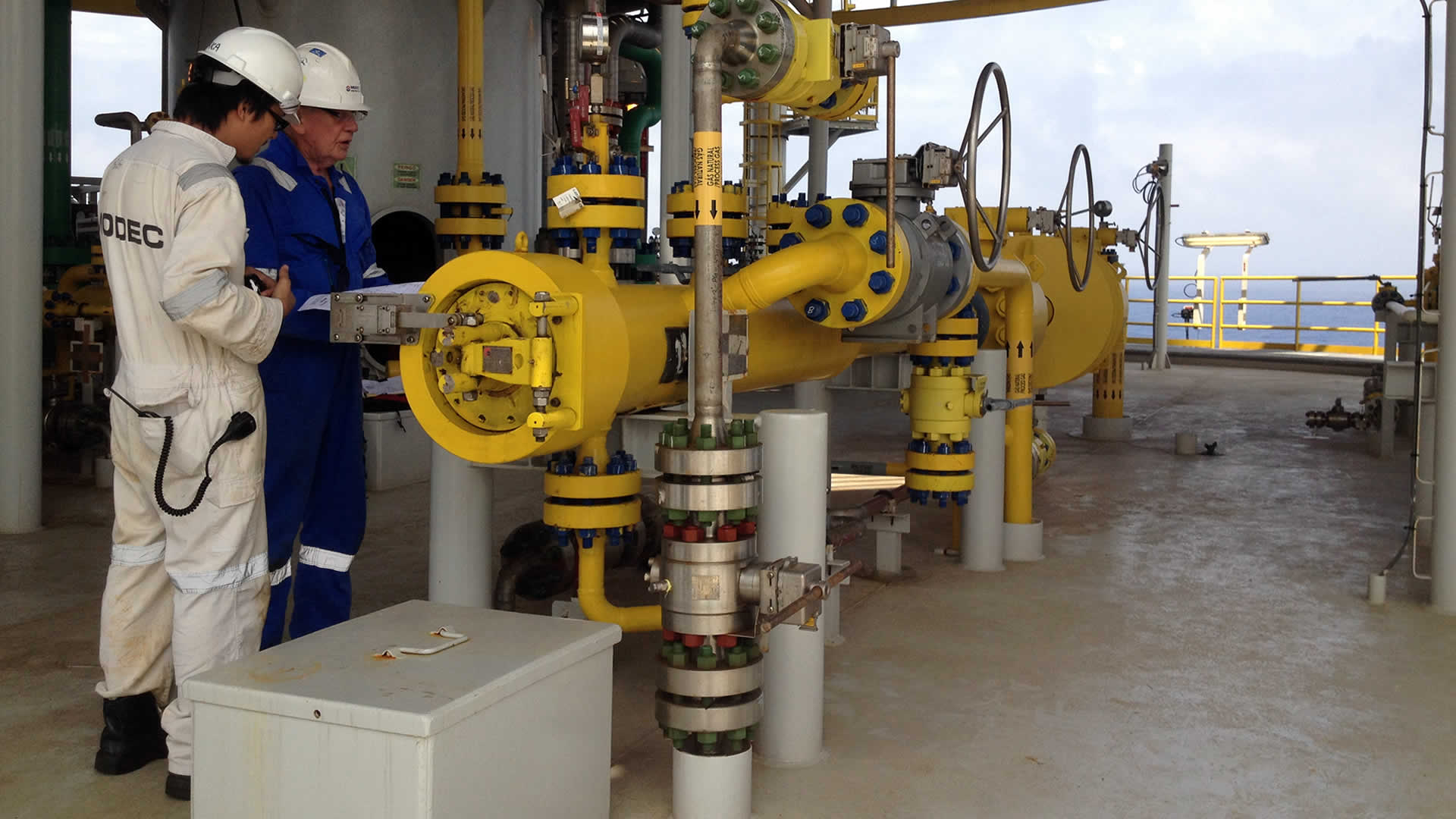 Guaranteeing safe pipeline pigging operations
Pigging operations are high-risk events. If safety criteria are not strictly met during pigging operations, incidents and accidents can occur due to incorrect valve operation procedures. Valve interlock systems provide a simple, fail-safe process that ensures accidents cannot happen during a pigging operation. Valve interlock systems must be operator friendly, and they should require no additional work effort from the operator other than normal procedures would require. They should also keep the process simple and transparent. To ensure operator safety while opening a closure door, the vessel needs to be vented, drained, purged, and isolated from the main process line. Vessel layouts vary, just as procedures, and from an HSE point of view it is therefore good practice to have valve interlocks mounted onto all critical valves. This way, these valves can only be operated according to the procedure, and the vessel is clear of any pressure and toxic gasses.
Saving on actuator CAPEX
According to many design and Human Engineering Factor (HFE) specifications, actuated valves are to be used if criteria related to maximum valve turns and valve forces are exceeded. Installing multiple stand-alone actuators would be the easiest, but also a very costly solution. To minimize investment costs while still guaranteeing safety, FPSOs can be deployed with EasiDrive portable actuators. By fitting low-cost mounting and reaction kits to manual valves, these valves can be operated with a single EasiDrive portable actuator. EasiDrive does not need a dedicated power supply, and there is no need to connect it to the plant's automation system. With EasiDrive, you can reduce actuator CAPEX by 80%, while maximizing safety and efficiency during valve operations.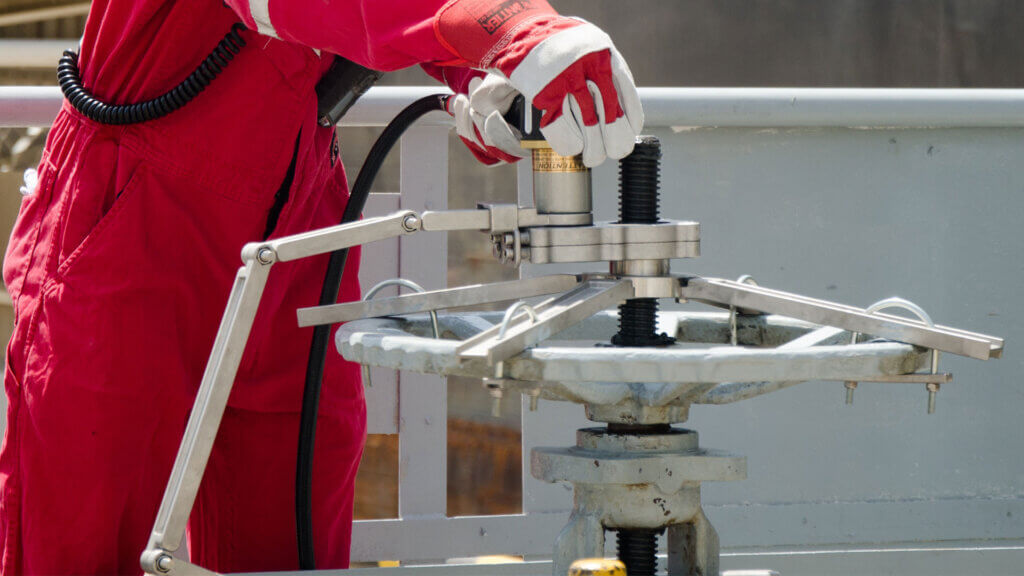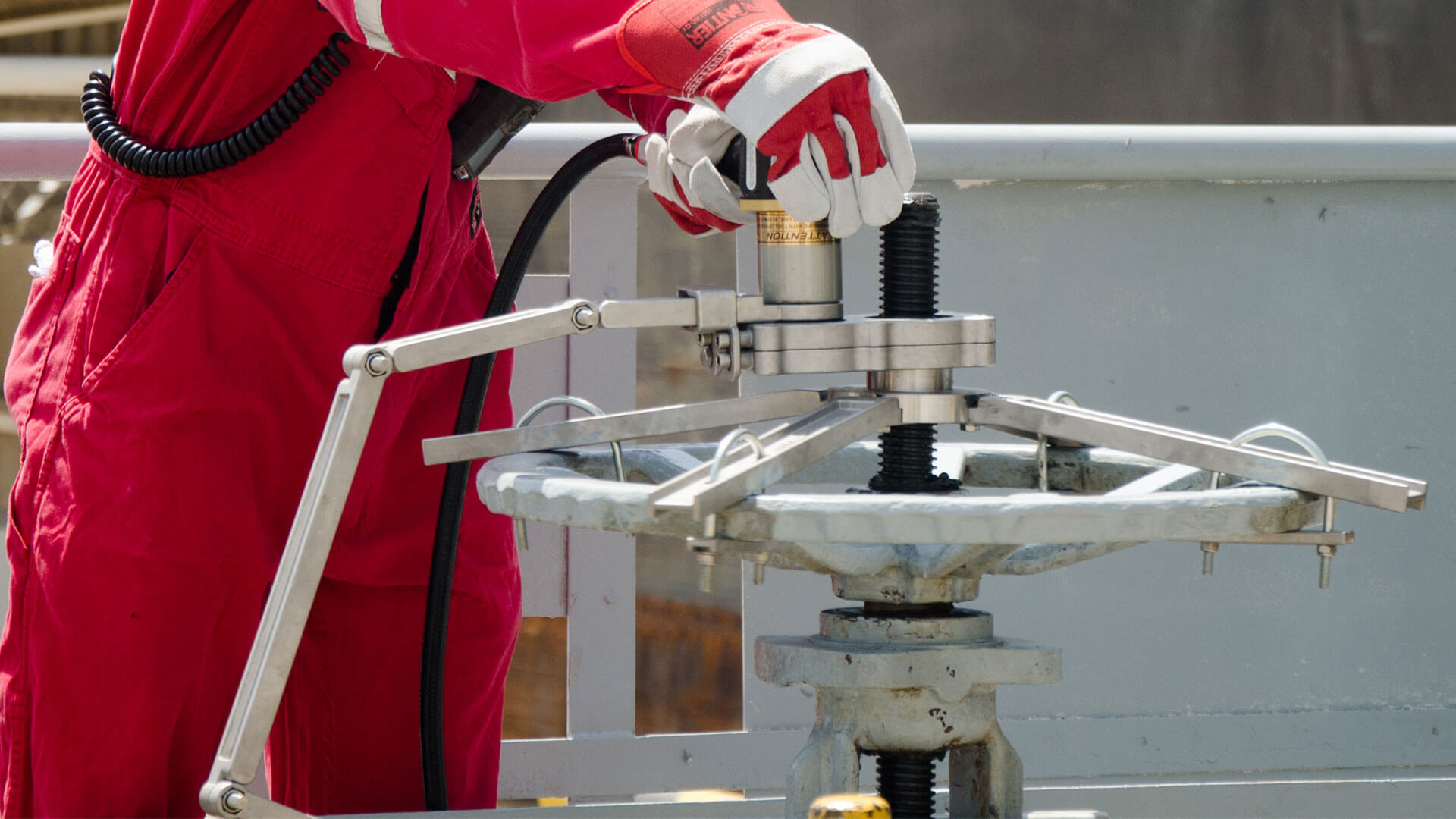 Find out more about how to guarantee safe valve operations onboard FPSOs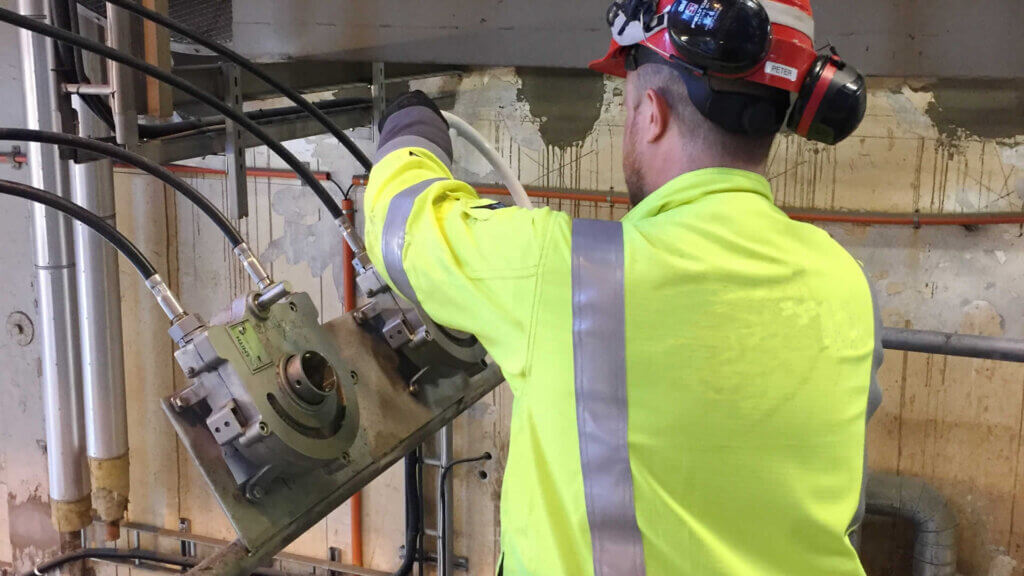 Avoid unsafe operation of hard-to-reach manual valves
FPSOs can have many hard-to-reach valves spread across the facility. Operational hazards often go unnoticed, and only come to light when an incident occurs leading to human injury, lost man days, and other associated risks and costs. The FlexiDrive remote valve operator allows operators to operate valves from an operating station nearby, avoiding the need for scaffolding, and exposure to extreme heat, radiation, or fugitive emissions.
Guarantee compliance with regulations
To guarantee operator and plant safety and to comply with regulations, FPSO maintenance teams need to regularly inspect and maintain valve interlocks. Moreover, the operator's knowledge of valve interlock systems needs to be up-to-date at all times. Sofis provides recurring training to improve your staff's knowledge of valve safety systems, and learning them to avoid human errors that lead to safety risks. Recurring inspection is followed by a report on interlock item level, providing status info, root cause analysis, and corrective and preventive action advice. Understanding the status of your valve interlock systems is vital to guarantee a safe working environment, and to comply with safety regulations and risk management policies.