A tank farm in Southern Europe installed a valve line-up system.
Risks of contamination are now eliminated, while the investment was earned back in the first year already.
Manual operations and check lists
Operators performed line-ups by manually operating valves and based on checklists. To avoid unauthorised valve operation, valves were locked out from operation with a padlock and key principle.
The most foolproof solution against contamination
The terminal had experienced contamination incidents due to incorrect valve line-ups in the past. Due to their manual processes and lockout principles they could not monitor or control line-up operations.
They reviewed various solutions to improve their operations, including valve position indicators and full automation of their valve operations.
Position indicators did offer them the ability to monitor their valve operations in real time but could not avoid unauthorised valve operation.
Full automation of their valves offered a very expensive, yet insufficient solution. Actuators are controlled by the control system but can also be operated locally, outside the control of the control system. Therefore, full automation did not provide the fool proof solution they were after.
Mechanical blocking managed by the control system
They found a valve line-up system to be the most robust and practical solution. The valve line-up system consisted of interlocks on every manual valve involved in their line-up operation and a key management system which is linked to their control system.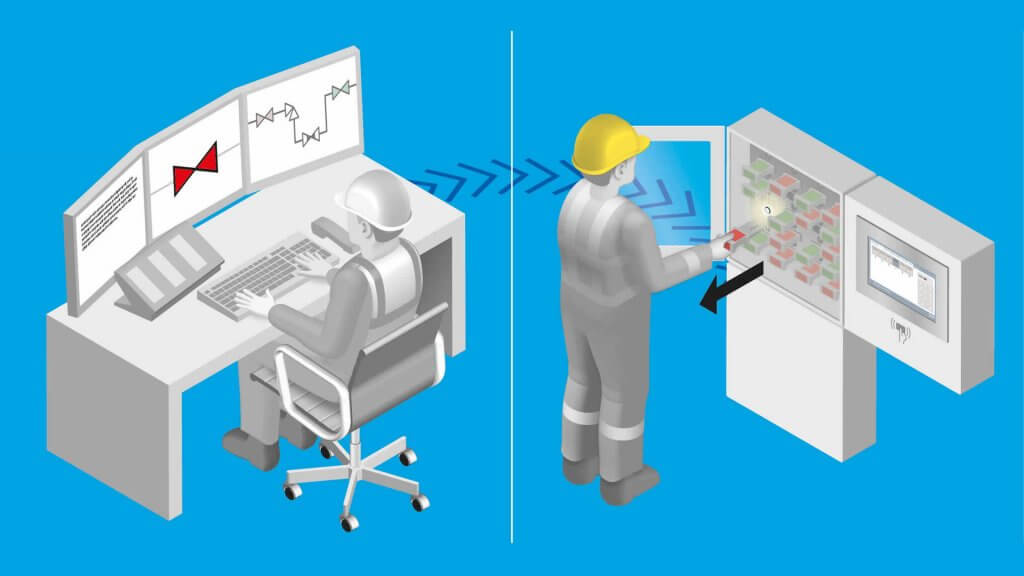 The valve interlocks regulate manual valve operation. A valve can only be operated when an operating key is inserted. These keys are stored and managed by the Key Management System.
The Key Management System issues these keys based on line-up requirements provided by the control system. Once operating keys are returned, the Key Management System confirms the position of each valve to the control system. This confirmation initiates the start of the loading procedure.
Additionally, the Key Management System offers new insights to improve the line-up operation. Based on valve operation data gathered by the system, change-over procedures can be further optimised.
About the company
A trading hub in Southern Europe from a globally leading independent bulk liquid storage provider. It has a total storage capacity of over 550.000m3 and stores a high variety of chemical and petrochemical products.
Sofis has helped companies with optimizing their valve operations for many years. Would you like to know more about our expertise? Contact our Tank Storage specialists.
Contact us