Northern Lights is developing the world's first open-source CO2 transport and storage infrastructure. The company delivers CO2 transport and storage as a service, offering safe and permanent CO2 storage to industrial emitters. Northern Lights aims to enable the decarbonization of CO2-intensive industries. As a partner of Aker Solutions, Sofis has provided a variety of solutions to guarantee safe, efficient, and ergonomic manual valve operations for the Northern Lights development.
CO2 capture, transport, and storage
The first phase of the Northern Lights development is part of the Norwegian Government's project aiming to develop a full-scale CCS value chain in Norway. CO2 captured from industrial processes will be liquefied and transported by ship to the Northern Lights receiving terminal, outside Bergen, Norway. Here, the CO2 is stored intermittently before being injected and permanently stored into subsea geological structures via a subsea pipeline.
Partnering with Aker Solutions
Northern Lights is equally owned by Equinor, Shell, and TotalEnergies. In 2020, Aker Solutions was awarded a contract by Equinor for delivering the new CO2-receiving facilities. Sofis was approached by Aker, to help create a solution for guaranteeing safe operations during valve maintenance of pressure safety valves and heat exchangers. For the first phase of development, Northern Lights has a capacity to store 1.5 MTPA CO2. The onshore facilities consist of an import jetty, CO2 offloading equipment, interim CO2 storage tanks, CO2 injection pumps, and conditioning of the CO2 before export. The onshore plant is located on the west coast of Norway.
Safely isolating pressure relief valves
To avoid safety risks, control pressure, and prevent over-pressurization of the system, pressure relief valves (PSV) have been installed throughout the Northern Lights facility. The pressure relief valves (PSVs) require regular maintenance and calibration. Therefore, spare PSVs have been installed, to maintain sufficient relief capacity when a pressure relief valve is taken offline for maintenance. Switchover procedures require that the spare PSV is commissioned before any PSV can be taken offline for maintenance.
Sofis provided valve interlocking systems to ensure that:
All PSVs on operational tanks are online during normal operation;
A minimum number of PSVs are online on operational tanks during maintenance;
The number of PSVs simultaneously taken out for maintenance is restricted to a maximum;
Only one PSV from any operational tank can be taken out for maintenance;
Once maintenance of a predetermined number PSVs is complete, the operator will reinstate these PSVs, and put them in the first batch online, before isolating the next batch of PSVs for maintenance;
The operator will perform the maintenance of all PSVs in batches and ensure all PSVs are back in operation after each maintenance campaign;
A minimum number of PSVs are always online and not more than a predetermined number are isolated during maintenance.
Valve interlocking systems guide operators through the pre-defined switchover procedures. They prevent human error, by confirming that each PSV is operated in the correct order and stop operators who mistakenly deviate from procedures. Once the switchover procedure is completed, a key management system will provide the control room with visual confirmation of the valve's status and a confirmation that sufficient relief capacity is online before maintenance activities can begin. This protects the Northern Lights plant and the operators from catastrophic consequences, without having to actuate valves.
Preventing over-pressurization of heat exchangers
Heat exchangers on the Northern Lights facility are installed in parallel, as they must be maintained in a live process. This allows one heat exchanger to be maintained, while the other takes over the process. Changing over between heat exchangers requires strict adherence to procedures, to avoid hazardous mistakes. To prevent over-pressurization and avoid accidents when changing-over heat exchangers, Sofis has provided valve interlocking systems to ensure an open path to a minimum of one of the vaporization heaters and the corresponding PSVs. This prevents over-pressurization of the lines in case of backflow from the high-pressure pressurization header.
Key management for efficient shift changeovers and shutdown processes
To support operator efficiency and site performance on the Northern Lights project, Sofis has implemented Key Management System (KMS) functionality, in addition to mechanical valve interlocking systems. The KMS enables the CO2 storage infrastructure to increase safety and functionality, by restricting access to safety critical systems only to authorized personnel on site. The KMS tracks all valve interlock key movements, which is critical for all safety-critical keys, especially master keys, and spare keys.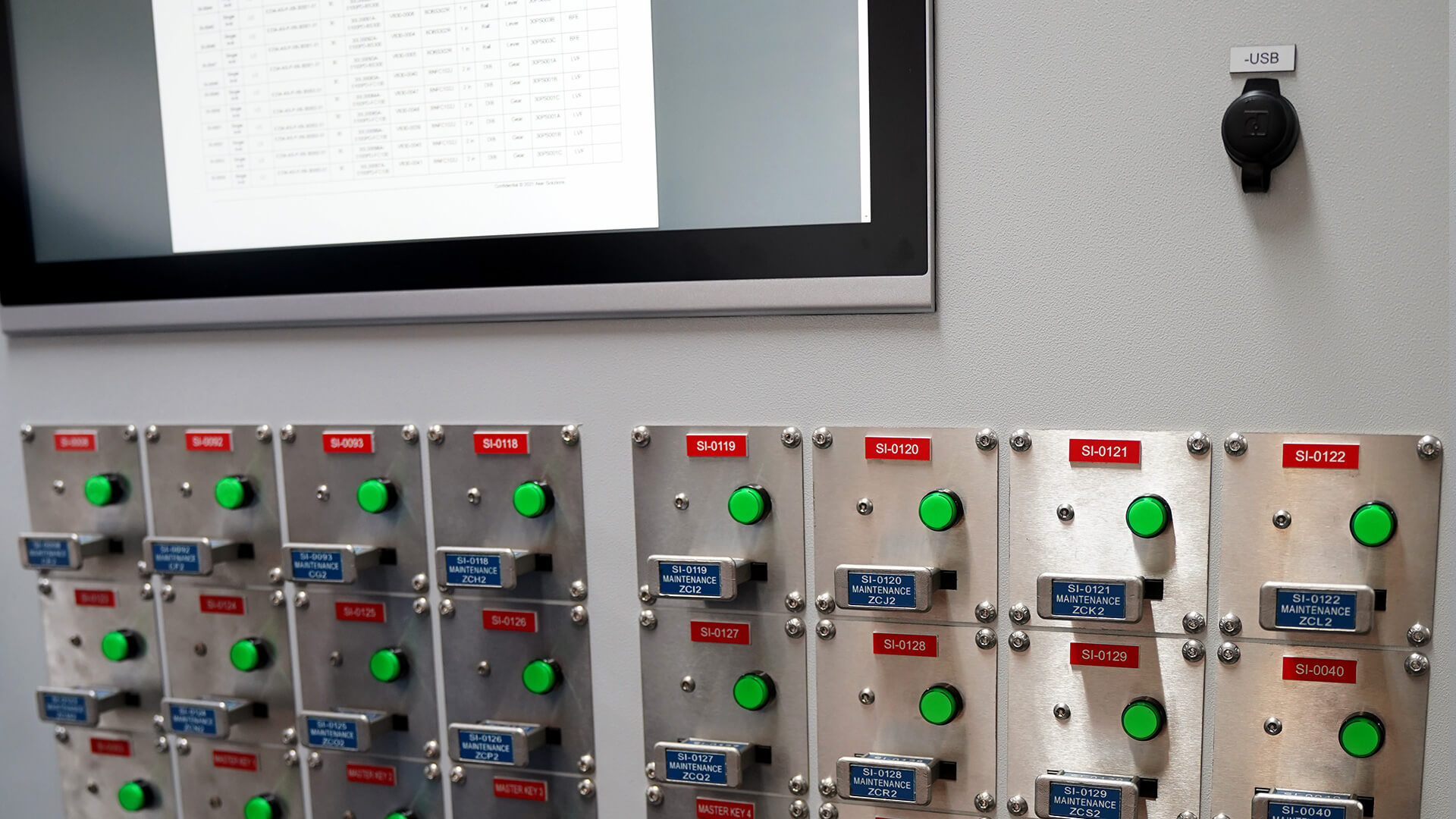 The digital functionality of the KMS is built around the operations teams of the plant and tackles pain points in their daily processes and shift changeovers, while massively improving efficiencies during shutdowns and turnarounds. During these processes, shift supervisors must inspect the statuses of all safety critical systems on the site regularly. The KMS offers direct insight into all valve statuses instantly. During shutdowns and turnarounds, multiple operators employ master keys and spare keys across the site. Before startup, a full key audit and system audit is mandatory for all safety-critical systems. A comprehensive audit for manual valve systems extends the duration of the shutdown which could mean huge financial losses. The KMS allows for system statuses and key transaction reports to be generated on-demand, it facilitates highly efficient key and system audits.
Safely operating hard-to-reach manual valves from a distance
To guarantee the safe operation of a hard-to-reach manual gate valve, Sofis has provided the FlexiDrive remote valve operator. The FlexiDrive allows for remote operation of a bleed valve, from outside of a culvert. By using the FlexiDrive, manual valves can be remotely operated, saving scaffolding costs and allowing operators to perform their job in a safe and efficient manner.