Safely operating valves in confined spaces
How to protect operators from risks associated with manually operating valves in confined spaces?
Manual valves are relatively inexpensive, simple to operate and easy to install. They are present in large quantities across process plants. A point of concern should be whether the area around the valve is safe for operators to do their job.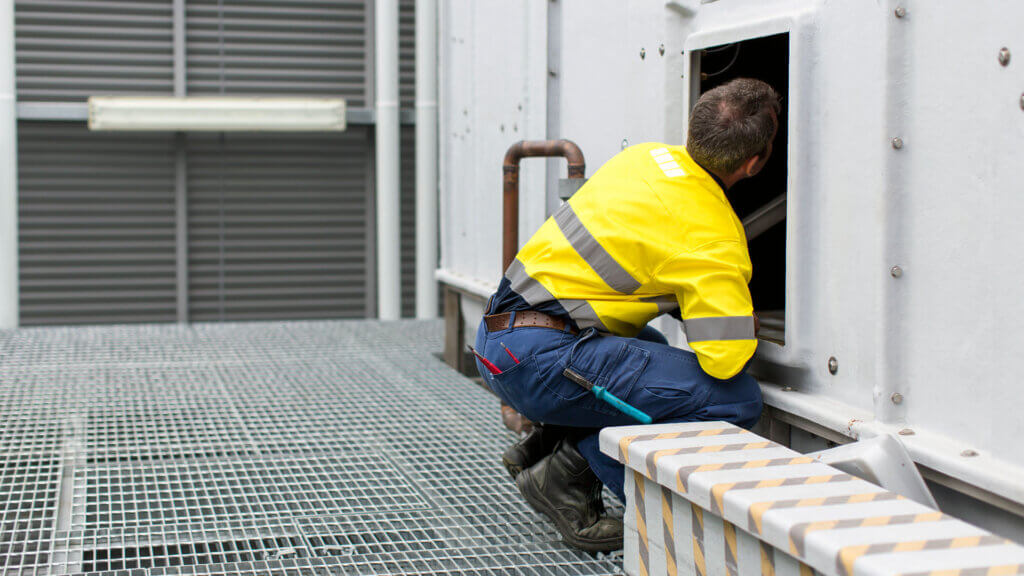 Risks of operating manual valves in confined spaces
Due to design or economic limitations, some manual valves must sometimes be positioned in confined environments. These valves can be placed underground, in pits, or in other compact or narrow spaces. In general, operators face risks associated with manually operating valves but especially if they are located in confined areas. Operating these valves exposes operators to dangers, such as:
Presence of combustible or toxic gases
Potential lack of oxygen
High temperatures
Difficult to escape in case of emergency (for instance an inlet valve of a tank that needs to be closed in case of overfill or fire)
Insufficient space to safely operate valves
Flooding, drowning or asphyxiation from dust, grain or other contaminants
Operating valves in confined areas can be time consuming
Due to the possible lack of oxygen and the existence of toxic or combustible gasses, additional permission is often required to enter confined areas. Measurement has to be done before entering dangerous areas and a second operator is needed for supervision. These areas can also be flooded or submerged. For this reason, entering these areas safely can consume considerable time, as the operators often have to change into protective clothing before being able to operate the valves. 
How to guarantee safe operation of valves in confined spaces?
Incidents during manual valve operation in confined areas
A sad example of an incident during manual valve operations in a confined area was one that led to the untimely death of an operator. The accident took place on a thermal power generation company located in Indianapolis, US. Two operators went into a manhole to operate a valve. Investigators say as one worker exited, there was a steam explosion inside the manhole. One operator suffered second and third degree burns over 90 percent of his body – and eventually died. The accident occurred despite the fact that Permits to Work (PTW) were used to identify hazards and ensure that safety measures were implemented.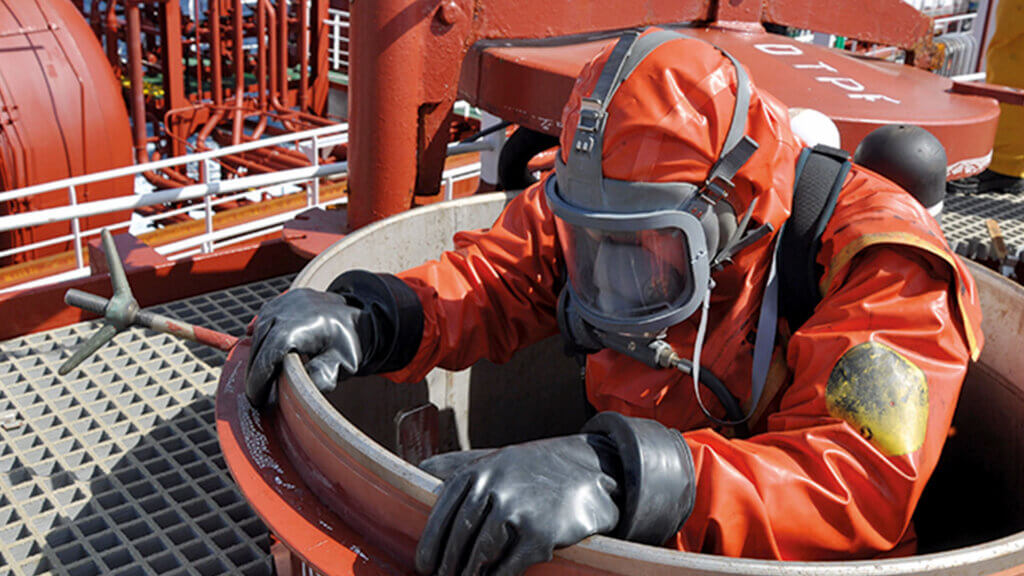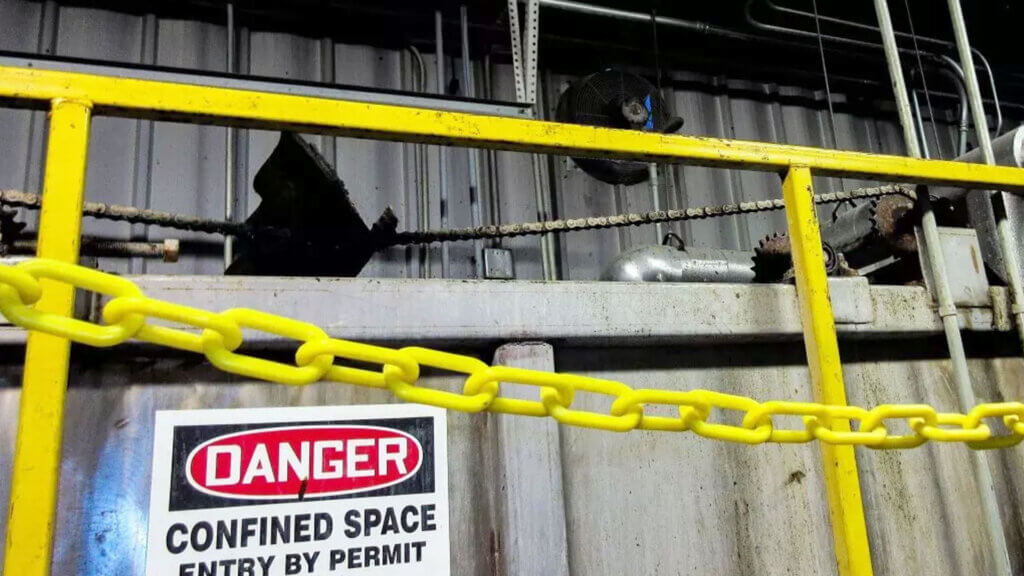 Existing solutions are inadequate and ineffective
Safety and reliability are of the utmost importance when it comes to operating valves in dangerous confined areas. Existing safety methods may not always prove efficient or adequate, however.
It is common practice to use actuators to remotely operate valves in dangerous and confined areas. However, the cost of a permanently dedicated actuator does not always make it a financially viable option.
Chain wheel operators are sometimes used as a low-cost solution to remotely operate manual valves in confined spaces. They often represent a significant safety hazard however, if not constructed or anchored correctly. They also cannot overcome design constraints such as bends and turns.
Personal protective equipment (PPE) is worn to minimize exposure to a variety of hazards. However, this protection has its limitation and could even be obstructive, for example in the case of escape.
While health and safety guidelines exist for worker protection, they cannot exclude the human factor, allowing for mistakes.
Do you want to know how to guarantee safe manual valve operations?
Introducing FlexiDrive remote valve operator
FlexiDrive remote operator offers the safe and efficient operation of valves positioned in dangerous and confined areas. By positioning an operator station away from the valves, you can work valves from a safe distance. FlexiDrive is adaptable to almost any handwheel or lever-operated valve. Cast in 316 stainless steel, it is suitable for the most extreme operating environments. As a fully mechanical system, it requires no specific infrastructure and only minimal maintenance.
Unhindered access to valves in dangerous places
You can position the operator station up to 30 meters away from the valve at your preferred location. This can be on the same level, directly above or under, adjacent or parallel as the cable can facilitate bends. The cable can run alongside walls, pipework, or any of your existing plant infrastructure.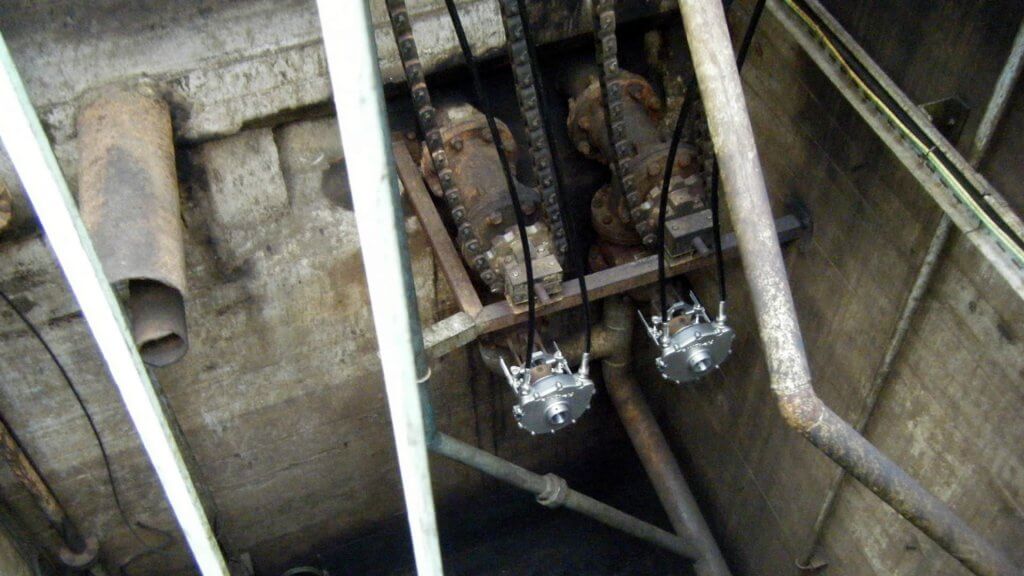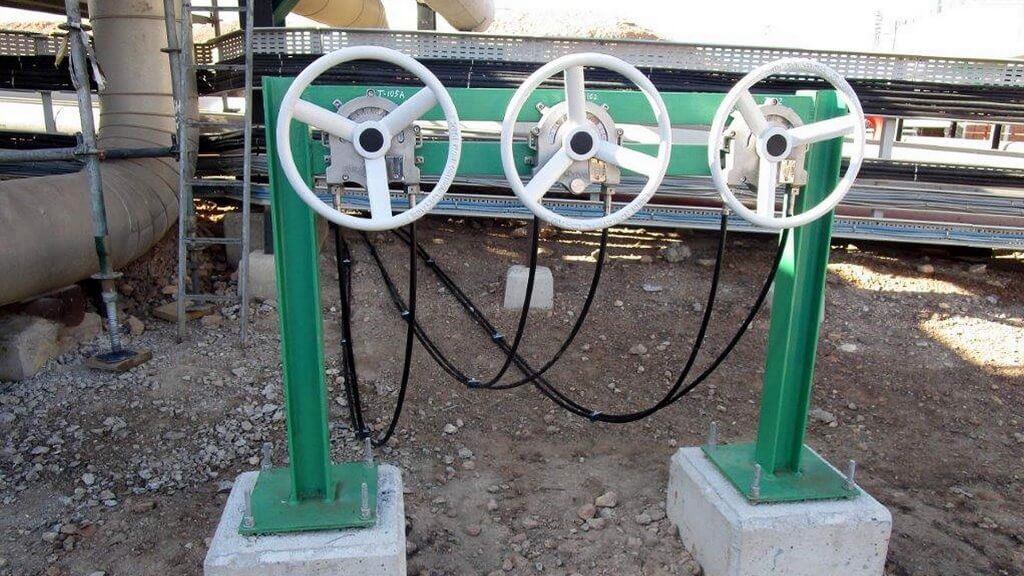 Maximise efficiency during valve operations
FlexiDrive can be passed around and through walls and floors to reach your valve using bulkhead seals. The valve station resists zone temperatures between – 30°C and 175°C. Seismic tested and fireproofing options available. The FlexiDrive Remote Operator is used globally by the major oil producers and energy companies to protect their operators and maximize efficiency during valve operations.
Remote valve operators are recommended in design and engineering specifications
Remote valve operators like FlexiDrive are recommended in design and engineering specifications of renowned international companies in the oil & gas and process industry. For instance, the Shell DEP 30.00.60.13-Gen. recommends remote operators to be used specifically in confined spaces. Section 4.2.7 of this publication clearly advises the use of remote valve operators, when valves cannot be operated within reach distance and in hazardous areas (confined spaces, below water, or where noxious, fugitive emissions may be present).