Operating hard-to-reach valves
How to avoid accidents when operating hard-to-reach valves?
Manual valves are relatively inexpensive, simple to operate, and easy to install. They are present in large quantities across most process plants. While planning the type of valve operators (handwheels, levers, or gearboxes), engineering designers consider Human Factor Engineering (HFE) guidelines. These guidelines determine the maximum force to be exerted by the operator, the horizontal and longitudinal distance from the handwheel or lever when operated, the number of turns, and the environmental conditions. However, due to space constraints or other design or economic limitations, some manual valves may be positioned in difficult to operate spaces.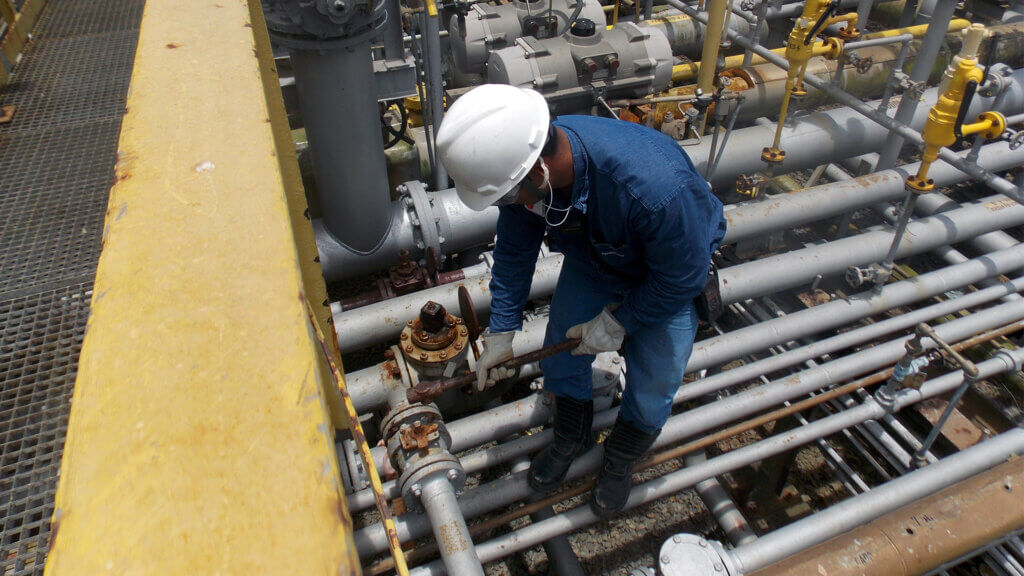 Dangers associated with hard-to-reach manual valves
Based on the economic and human factor engineering guidelines, process plant designers provide the most optimal solution to operate manual valves. This sometimes results in valves being in an uncomfortable and even dangerous position for the operator to manoeuvre the handwheel or the lever.
This can lead to:
Operator injury while trying to operate a valve that is out of reach, resulting in a loss in productivity, several lost man days, treatment costs and rehabilitation.
Valves not being fully opened or fully closed thereby leading to an unsatisfactory condition in the process.
HFE guidelines being violated, which could result in additional costs for actuators or rerouting lines to adhere to these conditions.
Current risk mitigation attempts are expensive or inadequate.
Sometimes, operators construct scaffolds or employ chain wheel operators to overcome these constraints. These solutions can be low cost and relatively easy to install. However, they cannot overcome design constraints such as bends and turns. They also can be significant safety hazards, if not constructed or anchored correctly. Another option that operations teams often consider are actuators. These can be costly however, and prove to be an economically unviable option.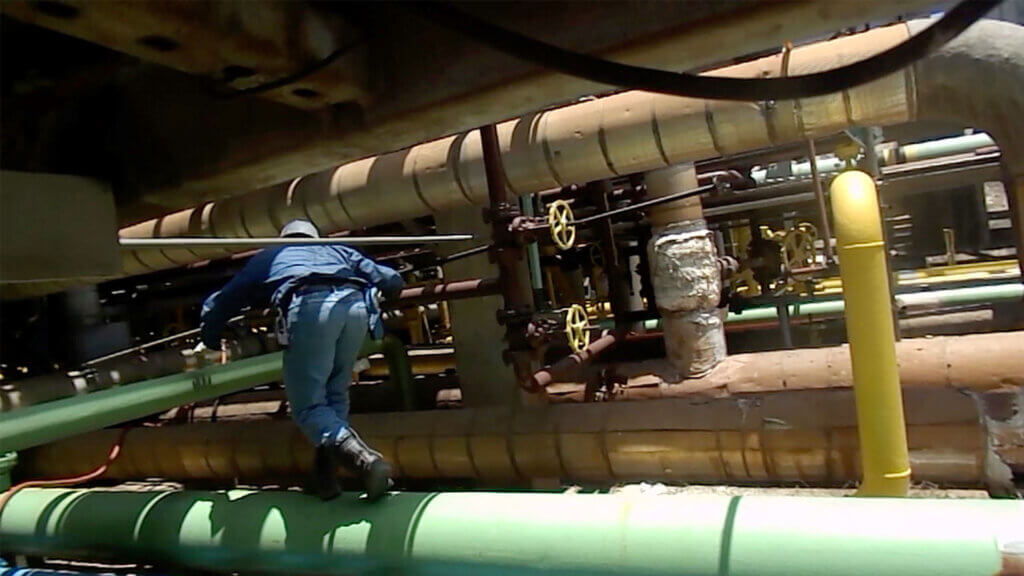 How to avoid accidents when operating hard-to-reach valves?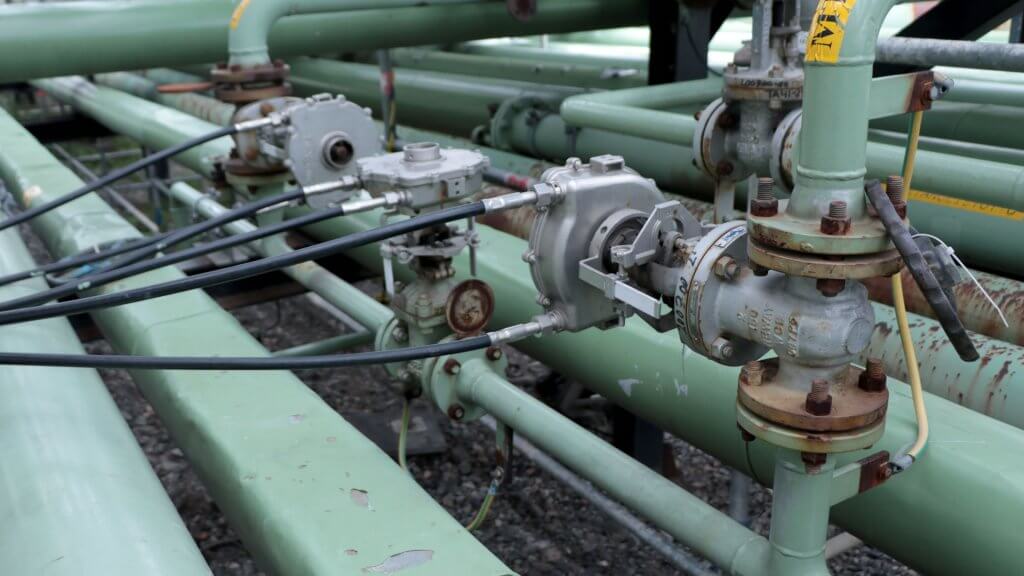 Ensure operator safety and comfort
Sofis offers remote valve operators for manual valves without the need to actuate these valves. Our mechanical and pneumatic solutions allow operators to safely open or close hard to reach manual valves. There are visual indicators to guide the operators to fully complete the procedure. This ensures that process conditions are fully met. With a collaborative approach, a robust design and a carefully engineered layout, our solutions ensure operator safety and comfort.
Avoid unsafe manual valve operation
Process plants have many hard-to-reach valves spread across the facility. It is important to ensure that they are operated safely and correctly. This way, you are able to run the plant in a safe manner, while adhering to HSE guidelines and norms. Operational hazards often go unnoticed, and only come to light when an incident occurs leading to human injury, lost man days and other associated risks and costs.
A custom made solution for your plant
Our site engineers can be deployed to your site to inspect hard-to-reach valves and survey other potential hazardous operational issues. A custom made Sofis solution can then easily be designed and custom-fitted. Sofis equipped over thousands of valves with remote operation solutions worldwide. Helping operators to perform their job in a safe and efficient manner, these solutions protect your plant, personnel and the environment from hazardous and possibly catastrophic situations.